WATCH: Snuggling sea lions are the cutest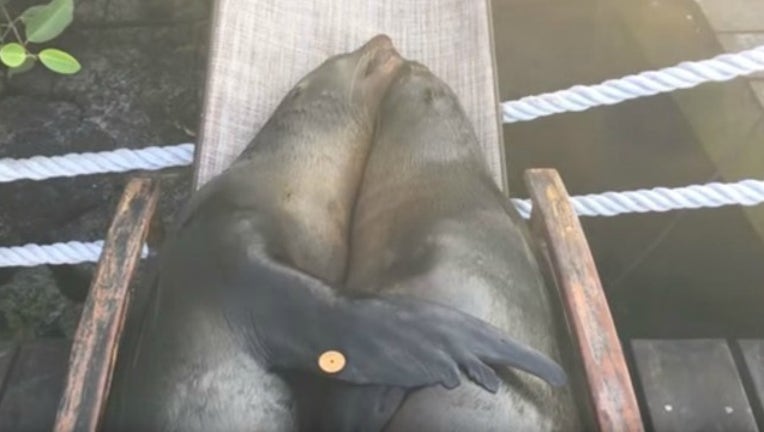 article
What could be more adorable than a sea lion lounging in a beach chair?
How about two sleeping sea lions cuddling in said beach chair?
Professional ocean photographer Clark Little captured the amazingly cute snuggle sesh between two of the marine mammals and posted the video to YouTube last week.
The video description says it was captured at Puerto Ayora on Santa Cruz Island, which is near the Charles Darwin Research Station in the Galápagos Islands.
Look how adorable they are!