WATCH: Golfer's shot ends in hilarious wet disaster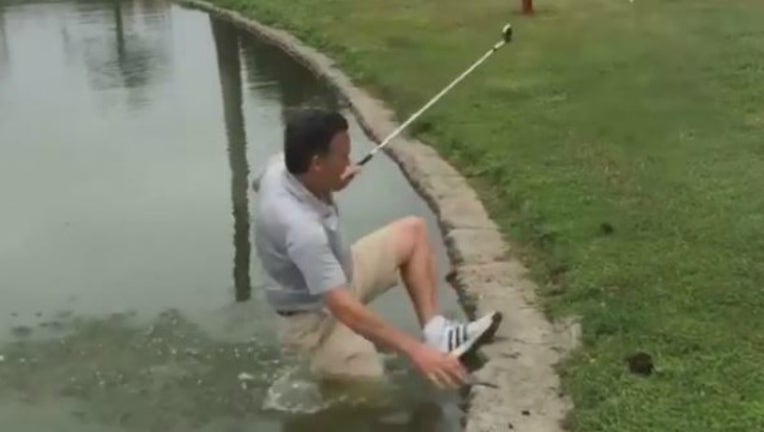 article
Talk about a water hazard!
As a golfer attempted a difficult recovery shot near a pond, he lost his balance and tumbled backward into the water.
Instagram user Tom Solomonson posted the hilarious video online, and it's quickly going viral.
In the video caption, Solomonson writes that the waterlogged golfer is his friend Mike Ferik, playing hole 15 at the Alta Vista Country Club in Placentia, California.
The video shows a soaked Ferik emerge from the pond, as his fellow golfers drop to the ground in uproarious laughter.