Warning: Goose Crossing At N. Druid Hills Rd.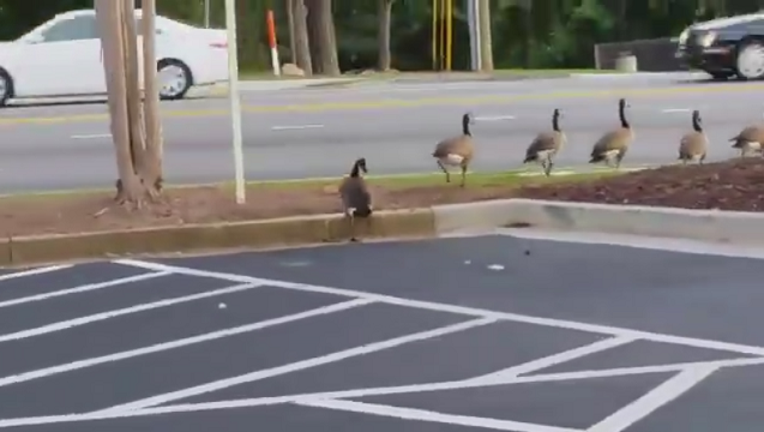 article
DEKALB COUNTY, Ga - You have no doubt heard the saying "get your ducks in a row" but what about your geese?  
FOX 5's Ken Rodriguez crossed paths with a gaggle on North Druid Hills Rd at Briarcliff Rd. recently.  Ken said he has seen a line of water fowl crossing the road at this particular spot on several occasions. Perhaps some warning signage is in order?
"Goose Crossing"
"Gaggles Have The Right Of Way"
"Waddle Zone"
But seriously, Ken's video shows that everyone stopped and let the geese pass on this occasion.  
What about next time?  Someone could wind up with a damaged car or worse from a collision.  After all, these geese clearly have a mind of their own.