VIDEO: Woman escapes kidnapping in Birmingham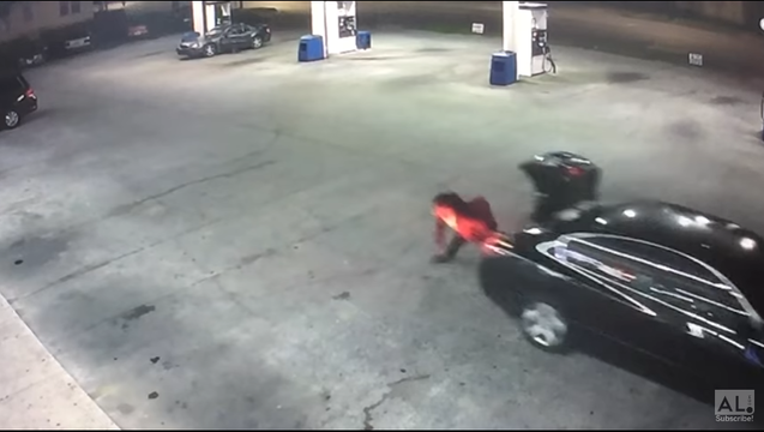 article
BIRMINGHAM, Ala. - A 25-year-old woman escaped a kidnapping by jumping out from a car trunk in Birmingham, Alabama, according to AL.com.
The report by AL.com states that the victim was taken by a suspect outside of her apartment on 4thAvenue South and 38th Street in Birmingham's Avondale neighborhood around 10:30 p.m. Tuesday, and the suspect pointed a gun at her and demanded money.
The victim said she didn't have any money. The suspect forced her into her black Nissan Altima and eventually the trunk of the car, according to the report.
The video shows the victim being taken to Gas Land on Bessemer Road around 11:40 p.m., where the suspect entered the gas station and tried to withdraw cash from the ATM. 
Yosef Alsabah, the owner of Gas Land, said the suspect tried to withdraw cash several times before approaching the counter and asking for help with the ATM, according to the report by AL.com.
When the suspect left and started to drive off, the trunk popped open and a woman jumped out.
According to Alsabah, the victim said after the was forced into the car, she was driven to multiple ATMs where the suspect withdrew money using her debit card, the report states.
No suspects are in custody as of Wednesday morning.
NEXT ARTICLE: GBI arrests three suspects in shooting death of U.S. Marshal