Various groups react to Governor Deal's veto of religious freedom bill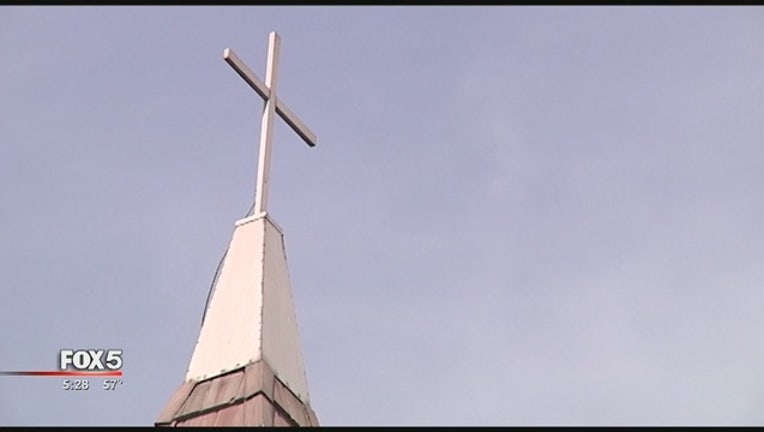 article
ATLANTA - A number of organizations and politicians reacted quickly to Governor Nathan Deal's announcement Monday that he will veto House Bill 757, Georgia's Religious Freedom Bill. 
Speaker of the House David Ralston released the following statement early Monday afternoon: 
"I respect Governor Deal and the thoughtful consideration he brought to this discussion. I know his choice to veto this measure was not easy.
"HB 757, the Free Exercise Protection Act, was a good faith compromise measure which was the result of a lot of hard work and debate involving many interested parties of every perspective. I want to thank all who participated in this process, particularly Rep. Kevin Tanner.
"I have shared many of the same concerns expressed by Governor Deal. That is why I have insisted throughout this entire debate that any measure we passed must not only protect the free exercise of religion and faith-based organizations, but also had to include clear anti-discriminatory language. I believed, and still do, that HB 757 met the test we shared.
"It is regrettable that the merits of this measure have been ignored in the days since its passage by critics who had not taken the time to read the bill or understand the legal issues involved.
"I take pride in the leadership role the House played in making Georgia the number one state in which to do business. We all aspire to a Georgia which is welcoming, hospitable and growing. At the same time, we have a duty to the Georgians we serve -- the Georgians who live, work, play and worship here -- to listen to their concerns."
App users: Click here to watch video report

Several members of the Georgia House Democratic Caucus released the following statements: 
"I applaud Governor Deal for vetoing this flawed and dangerous legislation." - Minority Leader Stacey Abrams, member of the Ga. House Democratic Caucus (Atlanta) 
"This places Georgia on the right side of history." - Rep. Taylor Bennett (Brookhaven)  
"I am pleased with the Governor's willingness to uphold the values of Georgia." - Rep. Karla Drenner (Avondale Estates)
"I am relieved that Governor Deal did the right thing and vetoed HB 757, a bill that would have caused great moral and economic harm to our state.  Now that we have put this legislation in the rear view mirror, I hope that the General Assembly will rededicate itself to focusing on expanding opportunity for all Georgians by raising the minimum wage, expanding Medicaid and improving mass transit." - Sen. Vincent Fort (D - Atlanta)
MORE: Faith leaders respond to Governor Deal's veto of religious freedom bill
Meanwhile, supporters of the bill said they will try again next year, but one state lawmaker has already called for the legislature to convene a special session to override Deal's Veto. 
State Senator Mike Crane released the following statement:
"This fight is not over. Today I am calling for a special session to override the Governor's veto and protect the First Amendment rights of law abiding and hardworking voters throughout this state."
Other organizations who are pleased with the Governor's decision include:
"The Georgia Chamber agrees with Governor Deal's thoughtful reasoning to veto HB757. While we thank members of the General Assembly for their efforts to find a balances approach, we believe this action ensures that Georgia continues to be a welcoming state to live and do business." - Georgia Chamber 
"The Anti-Defamation League applauds Governor Deal's decision to be on the right side of history by vetoing House Bill 757.  This unjust legislation would have authorized discrimination against LGBT people and others in the marketplace, as well as in receipt of public and social services." - Anti-Defamation League 
"Today we feel very fortunate that LGBT people and people with living with HIV were spared the terrible consequences of HB 757.  We applaud today's veto by Governor Deal and thank him for his willingness to listen to the voices explaining the damage this bill could have caused." - Lambda Legal 
See related: Governor Deal announces he will veto Georgia's Religious Freedom Bill