UGA Alerts Fans to Expect Parking and Traffic Challenges for Alabama Game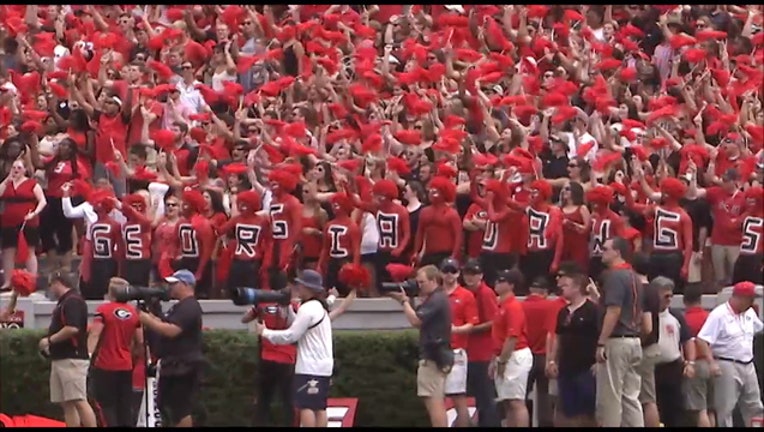 article
Athens, Ga. - The University of Georgia is alerting fans and visitors for Saturday's football game against the University of Alabama to expect traffic delays and parking challenges and is urging those without tickets to consider alternatives for game day activities and avoid the campus area.
The high-profile 3:30 p.m. game in Sanford Stadium is expected to draw one of the largest crowds of the past couple of years. Due to heavy rain that has drenched the Athens area over the last week and with more rain in the forecast, one of the largest overflow parking lots on campus—the natural turf intramural fields—will not be available.
The grounds are saturated at the intramural fields complex off College Station Road and cannot withstand vehicle and foot traffic will be closed. The intramural fields area can normally accommodate roughly 2,000 vehicles so the loss of these spaces reduces on campus parking availability for fans to 13,000 vehicles.
Depending on conditions, some traditional tailgating areas also might be closed for safety reasons and to prevent turf damage. UGA will make those decisions later this week.
For the Alabama game, UGA has arranged for fans who present tickets to the game to ride Athens Transit System buses free of charge. The Athens Transit System operates a number of bus routes that serve the UGA campus on game days; while these rides are always free for UGA students, faculty and staff, fans with tickets to the Alabama game can ride for free as well. More information on ATS routes and schedules this will be available later on this website.
Visitors also are encouraged to use parking provided by businesses, schools and churches near the campus. In addition, UGA is asking fans to plan accordingly and come early, carpool when possible, and to obey campus and Athens-Clarke County parking regulations as towing ordinances will be enforced.
UGA is taking steps to make more parking available and accessible. Please visit http://gameday.uga.edu/ for more information about these lots and locations.