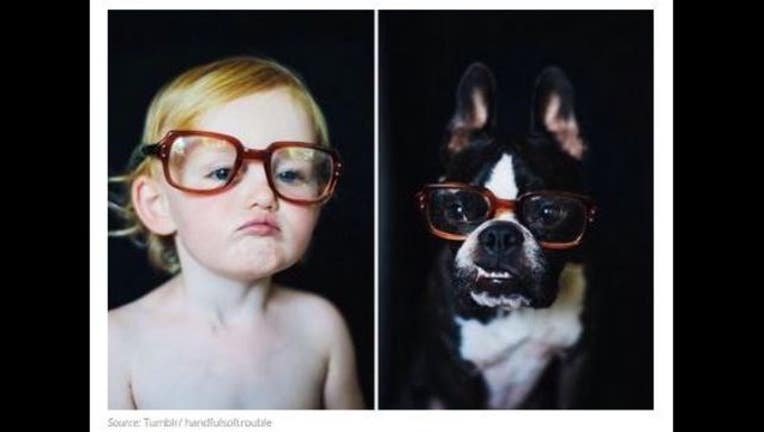 article
A photographer based in Victoria, Canada, has been winning the world over with her hilarious and equally cute photos. The photos showcase her daughter and her dog wearing identical outfits while asking the tough question: Who wore it better? Jesse Holland's daughter Ella or her dog Charlie?
The photography series originally started in 2014 and Holland also posted on Instagram for #The100DayProject. Some examples of the project are included at the bottom of this article or you can find many on her tumbler and Instagram. Enjoy and let us know 'Who wore it better!'
APP AND MOBILE USERS: Click here to view the photo gallery.