Trump election probe: DA drops motion to remove attorney for alternative electors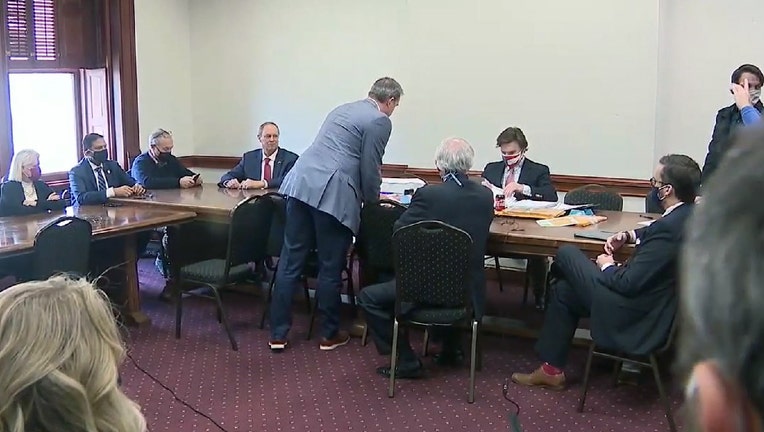 article
ATLANTA - The prosecutor in the grand jury investigation of former President Donald Trump and others has changed her mind about earlier efforts to disqualify a key defense attorney in the case.
In a new court filing, Fulton County District Attorney Fani Willis wrote her motion filed on April 18 to remove Kimberly Bourroughs Debrow is a moot point in the proceedings.
Willis, a veteran Fulton County prosecutor, had complained that Debrow, who is representing 10 of the alternate GOP electors who cast phony Electoral College votes for then President Donald Trump following the 2020 election, had failed to inform her clients about potential immunity deals last summer.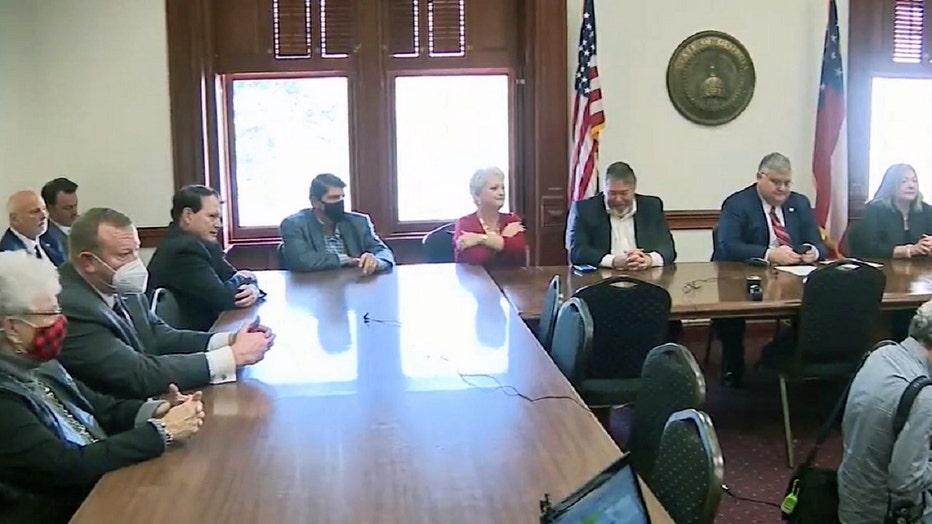 A group of fake electors, all Republicans, meet in a hearing room at the Georgia Capitol to "certify" Donald Trump won the 2020 election despite 16 Democratic electors meeting in the Georgia Senate Chamber to certify the election for Joe Biden on Dec (FOX 5)
The DA went on to state that the ten different clients have different and competing interests. This might have led to a conflict of interest, the DA argued.
In a filing made on May 10, Willis wrote her previous concerns were no longer relevant as all of Debrow's remaining clients have entered into an immunity deal with her office.
Two of Debrow's previous clients have hired new lawyers. 
No word on what is the next step the DA will be taking in the case.