Troopers visit little girl of fallen comrade as she recovers from crash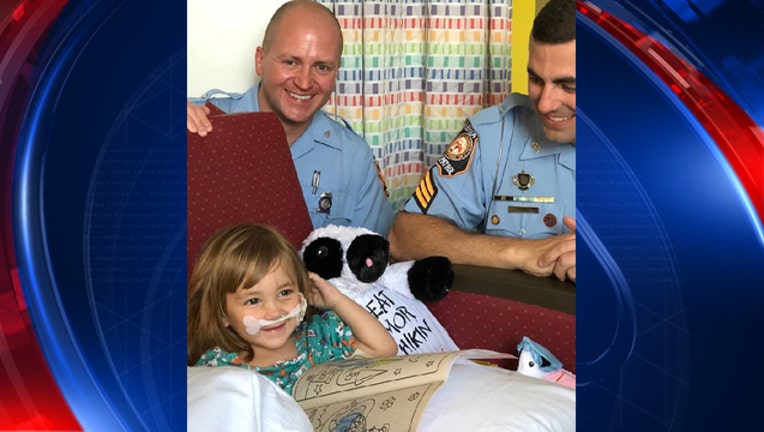 CRISP COUNTY, Ga. - He may be gone, but he is far from forgotten. That's the message troopers with the Georgia State Patrol are sending the family of an off-duty trooper killed in a car crash in Crisp County during severe weather earlier this month.
App users: View full article here
Georgia Department of Public Safety shared a photo Wednesday afternoon on their Facebook page showing two troopers visiting Savannah, the 3-year-old daughter of Trooper Tyler Parker, who has been recovering from the March 19 crash.
Trooper Parker was driving his personal vehicle when he was involved in a single-car crash. First responders believe Parker's truck hydroplaned as a line of powerful storms raced through the area.
RELATED: Georgia State Patrol trooper killed during severe storms
He was laid to rest over the weekend in a ceremony attended by Governor Nathan Deal, more than a hundred of his fellow troopers, and several hundred more friends and family.
In the photo shared Wednesday, Savannah appears all smiles as she is flanked by two troopers, a Chick-fil-A cow, and holding a coloring book. No word on when she will be released from the hospital.