Troopers: Trucker killed along I-85 in Jackson County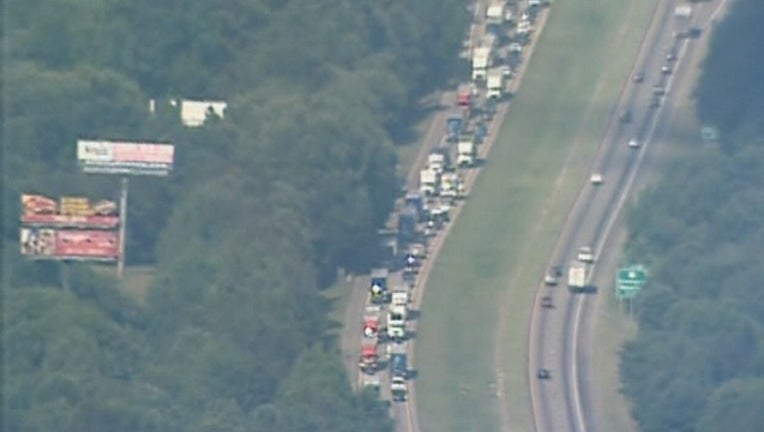 article
JACKSON COUNTY, Ga. - Georgia State Troopers are actively searching for the driver of a box truck they said struck a truck driver walking along a busy interstate in Jackson County.
It happened on Interstate 85 at Dry Pond Road around 2:30 p.m. Tuesday. A tractor-trailer driver pulled over onto the southbound shoulder. Troopers said the driver, identified as Aleksandr Petrovich, 57, of Ashville, North Carolina, got out and was walking along the right lane when Petrovich was struck by a box truck. Troopers said the box truck driver continued towards Atlanta.
SKYFOX 5 flew over the area around 4:45 p.m. and found the accident cleared, but traffic still backed up for several miles.
Witnesses described the box truck to troopers as having a graphic of a picture frame with green and red artwork within the frame, and "Foodservice" in the name. The passenger side mirror should be missing, according to troopers.
Anyone with information on the crash or believes they spotted the box truck should call Georgia State Patrol Athens at 706-552-4439.