Traffic stop turns into a drug bust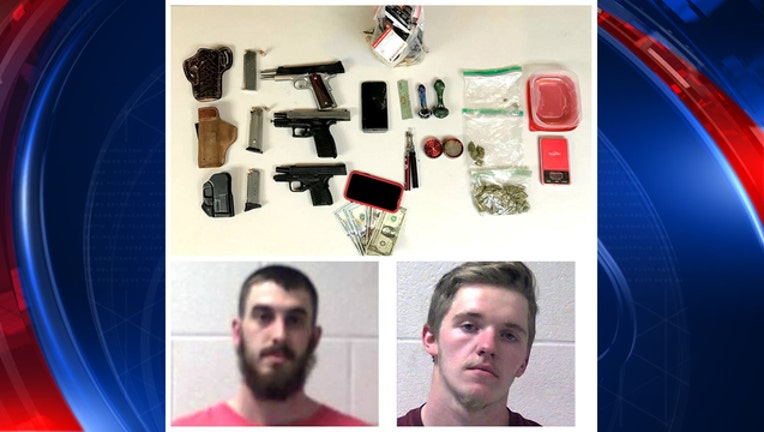 GILMER COUNTY, Ga (FOX 5 Atlanta) - Two men were arrested Sunday after a traffic stop turned into a drug bust.
Bradley James Stone, 28, and Henard Alexander Blackwell, 19, were caught speeding and having window tint on the car. The officer smelled marijuana coming from the vehicle. Officers found three clear plastic bags containing marijuana, digital scales, marijuana pipe and grinder, two cape pens with suspected liquid THC and three guns.
Officers said Blackwell was charged with marijuana with intent to distribute, felony marijuana, marijuana less than an ounce, drug related objects and possession of a firearm during the commission of a crime.
Officers confirmed Stone was charged with the same but with addition of possession of a firearm by a convicted felon, window tint, tinted tag frame and speeding.