Three Lilburn high school students recognized for saving woman's life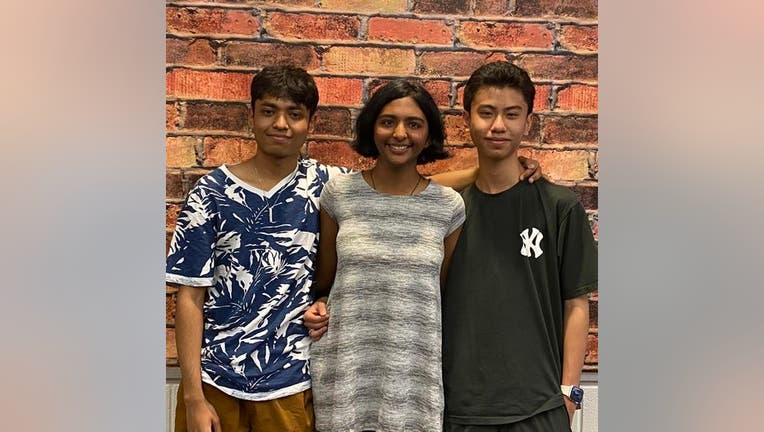 article
LILBURN, Ga. - Three Berkmar High School students are receiving praise and recognition for their heroic actions after they rescued a woman in distress near their school, according to a press release.
Hussain Fahad, Brian Nguyen, and a third student, who prefers to remain anonymous, were returning home after completing their AP exams when they noticed a woman experiencing a medical emergency on Pleasant Hill Road. The 10th graders braved oncoming traffic, helped the woman to her feet, and escorted her back to the safety of their school.
"I was afraid that the man in the Camaro would run her over," Fahad recounted. "He kept honking at her, telling her to move." Nguyen expressed shock and disappointment at the lack of assistance from passing motorists. "It was unbelievable; the cars just honked at her, and nobody stopped to help. We should always lend a hand to people in distress."
Recognizing the gravity of the situation, the students promptly dialed 9-1-1 and remained on the line with emergency responders as they accompanied the woman back to Berkmar High School. "I am swelling with pride in how our students saw and reacted to what could have been a much worse situation," shares Dr. Durrant Williams, Principal at Berkmar High School. "These students didn't have to stop and help the woman, especially after taking a grueling AP Exam, but they did!" 
Paramedics from the Gwinnett County Fire Department arrived at the scene and provided immediate medical attention to the woman before rushing her to the hospital. They say if the students had not come to her aid, she may not have made it. "I am so proud of all three of these young people," Dr. Williams explains. "The heroics they displayed on this day, saving the life of a Berkmar community member, should be shared all over the world. This is a reminder that our students and this young generation are caring, empathetic individuals. It's the actions of students like Hussain, Brian, and their classmate that reminds us of all the good in this world!"
Berkmar High School is located in Lilburn, Georgia.