Free festivals, fireworks and food: Things to do this weekend in metro Atlanta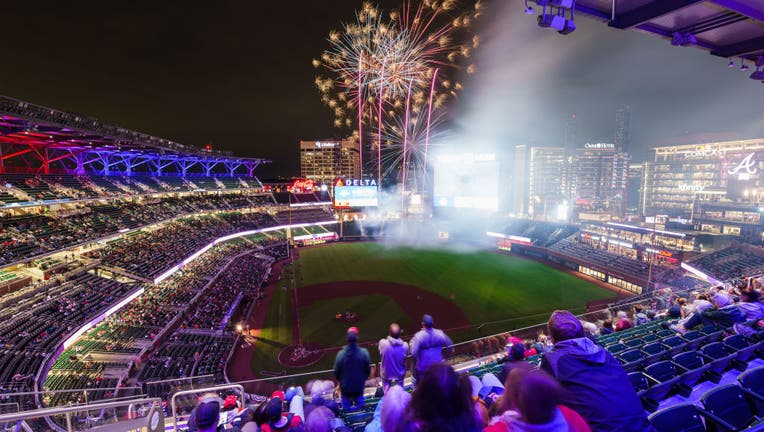 article
ATLANTA - It's never a dull moment when your weekend is planned by FOX 5 Atlanta. We have a lineup of free festivals, a variety of concerts, where you should eat and so much more.
Each week, FOX 5 Atlanta will update viewers and readers on Things to Do in Metro Atlanta. 
Download the FOX 5 Atlanta App, and follow FOX 5 Atlanta on social media channels for weekly updates.
25th Anniversary Concert
7 p.m. May 19
State Farm Arena, 1 State Farm Drive, Atlanta
Are you a Hip-Hop fan? State Farm Arena event organizers have put together an incredible lineup of talent to honor 90s and early 2000s hit makers on the big stage. We're talking about Trick Daddy, Plies, Rick Ross, Webbie, Juvenile, Trina and more. Tickets are available now.
Groovin' On The Square
6 p.m. - 8 p.m. May 19
Colony Square; 1197 Peachtree Street NE, Atlanta
If Hip-Hop isn't your jam, consider spending your Friday at The Plaza. Colony Square hosts live performers every Friday through October. Pop singer Jacob Harshman performs this week, rain or shine event. Did we mention it's free?
Discover more details here.
Kamay Arts & Music Festival
7 p.m. - 11 p.m. May 20
Underground Atlanta; 50 Upper Alabama Street, Atlanta
Four words: Boba, bars, food and streetwear. That's just a taste of what you'll get at this Southeast Asian-American art and culture festival. Admission is free when you RSVP.
Christway Car & Bike Show
May 20
Falcons Fury Harley-Davidson; 900 Dogwood Drive SE, Conyers
They claim to the first and only church with its own car club! Christway Assemblies is hosting a car and bike show for churchgoers, and auto-enthusiasts alike. There will be food trucks, vendors, a bouncy-house for the kids and more.
Tickets are available on Eventbrite.
Roswell Music Festival
1 p.m. - 10 p.m. May 20
Downtown Roswell; 898 Atlanta Street, Roswell
No matter your musical taste, you'll likely find a band you like at the Roswell Music Festival. Performers are offering a diverse repertoire from classify rock to soul, to country and even blues.
There will also be food and drinks for purchase. Learn more.
VaHi Porchfest 2023
11 a.m. 7 p.m. May 20
797 Virginia Avenue NE, Atlanta
There will be an expected 87 bands performing on 55 different porches throughout the Virginia Highland neighborhood on just one high-energy Saturday.
Check out the map and schedule to figure out where you should be and when in order to hear your favorite musicians do their thing. When you get hungry, there will be food trucks stationed offering anything from funnel cakes, sushi, Cuban, to even dog treats. Find more information here.
MAMAMOO World Tour
7:30 p.m. May 20-21
State Farm Arena, 1 State Farm Drive, Atlanta
The hit-sensation K-Pop girl group MAMAMOO is in Atlanta this weekend during its first-ever U.S.-included tour. These girls, famous for their jaw-dropping music video visuals, have well over two billion views on YouTube.
Doors open at 6 p.m.
Hank Williams Jr. in concert
7 p.m. May 20
Ameris Bank Amphitheatre; 2200 Encore Parkway, Alpharetta
Can you believe it's been 52 years since Hank Williams Jr. dropped his first album? The well-seasoned country-singing vet is bringing his beautiful vocals to Alpharetta. Tickets are still available for purchase.
Romanian Spring Festival
1 p.m. - 7 p.m. May 20-21
664 Dickens Road NW, Lilburn
The Romanian Orthodox Church "Saints Constantine & Helen" is open this weekend for food, fun and family time. The Romanian Spring Festival is all about celebrating rich Romanian culture in the U.S.
Organizers say parking is free, but it's also first-come, first-served, so plan your day accordingly. You can RSVP for the free event here.
Bluey's Big Play
10 a.m. OR 2 p.m. May 20-21
Fox Theatre; 660 Peachtree Street NE, Atlanta
Dad thought this Sunday was going to be an easy one, but Bluey and Bingo have other plans. You and your little ones can join the girls' mission to get him moving and grooving.
Bluey's Big Play is a larger-than-life puppet show. Tickets are still on sale.
Frozen: The Ballet
7:30 p.m. May 19
3:00 p.m. May 21
Gas South Area; 6400 Sugarloaf Parkway, Duluth
Your little ones have heard of Disney's Elsa, but do they know the original story of The Snow Queen? Northeast Atlanta Ballet (NEAB) presents Hans Christian Anderson's story of the beautiful queen who was transformed into the cold-hearted Snow Queen by evil ice trolls. There are four showings, two available on Friday and the final two will be performed Sunday.
Braves vs. Mariners
The boys are back in town. This weekend, they're facing the Seattle Mariners. Every night, fans are in for an unforgettable experience at Truist Park. Tickets are being sold online here.
7:20 p.m. May 19
After every Friday home game, fireworks illuminate the sky.
7:15 p.m. May 20
Saturday is Armed Forces Day. Anyone who served or currently serves this nation is eligible for the Military Appreciation Ticket Package. There will also be a special pregame ceremony to honor the military.
While you're there early, head to the Georgia Power Pavilion Stage for live music from Party Nation. It's a Saturday home game tradition.
1:35 p.m. May 21
Giveaway: You'll want to arrive early for Sunday's game, too. The first 3,000 kids to come through the gates will receive a special item from a special Home Depot/"Phil the Bucket" Bobblehead giveaway.
Play Ball Alley: Get your little slugger amped up before the big game on the streets of The Battery Atlanta. From 11:30 a.m. to 1:30 p.m., fans can "play ball" on Power Alley between Goldbergs and Yard House.
Alumni Sunday: A couple of Braves alumni will be signing autographs. Meet pitchers Pete Smith (1987-1993) and Kyle Davies (2005-2007) at the Georgia Power Pavilion starting at 11:30 a.m.
Kids Run the Bases: What do you do with post-game jitters? After the game, kids 14 and under can run the bases just like the Braves thanks to a partnership with Children's Healthcare of Atlanta.
Georgia Renaissance Festival
10:30 a.m. - 6 p.m. Saturdays and Sundays Until June 4
The Georgia Renaissance Festival is back for its 38th season. "Prepare thyself for chivalry, revelry and merriment."
This weekend, the theme is Wizarding. Tickets are available now.
Claude Monet: The Immersive Experience
Until July 2
Exhibition Hub Atlanta Art Center; 5660 Buford Highway NE, Doraville
Explore the life and art of the extraordinary Claude Monet through an immersive experience complete with virtual reality, a 360-degree digital art exhibit that feels like wonderland, an art studio where you can create your own masterpieces and more.
There's limited availability on May tickets. You can also plan ahead for June or July.
Dino Safari
North Point Mall; 1000 North Point Circle, Alpharetta
11 a.m. - 7 p.m. Wednesdays - Sundays
Dinosaurs take over the mall for the kid-friendly, walk-through exhibit. Tickets start at $16 for children and adults. Kids under two are free.
Sneak Peek to Next Week
The Little Mermaid hits theaters!
Everyone knows Ariel, the beautiful little mermaid who dreams of a life beyond the sea. Atlanta's own Halle Bailey reprises the role in the 2023 live-action film, a move that has encouraged little girls all over the country since it was announced in 2019.
The highly anticipated movie premieres on the silver screen May 28. Start looking ahead to reserve your seats at your local movie theater. They're sure to sell out fast as the world is eager to see how the "Do It" songstress will portray Disney's beloved princess.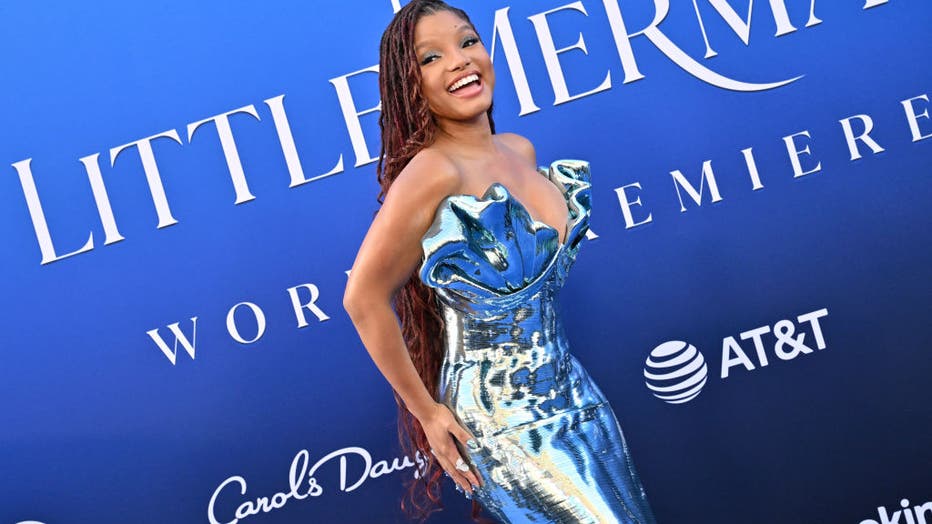 HOLLYWOOD, CALIFORNIA - MAY 08: Halle Bailey attends the World Premiere of Disney's "The Little Mermaid" on May 08, 2023 in Hollywood, California. (Photo by Axelle/Bauer-Griffin/FilmMagic) (Getty Images)
Come back next week for a look at even more special events happening near you.
Keep up with the latest forecast by downloading the FREE FOX 5 Storm Team app and following @FOX5StormTeam on Twitter.
If you would like to feature a future event or activity on this weekly list, please send an email with photos and details including the subject line "Things to Do" to judayah.murray@fox.com.