The Holderness Family gears up for Amazon Prime Day with another cheesy song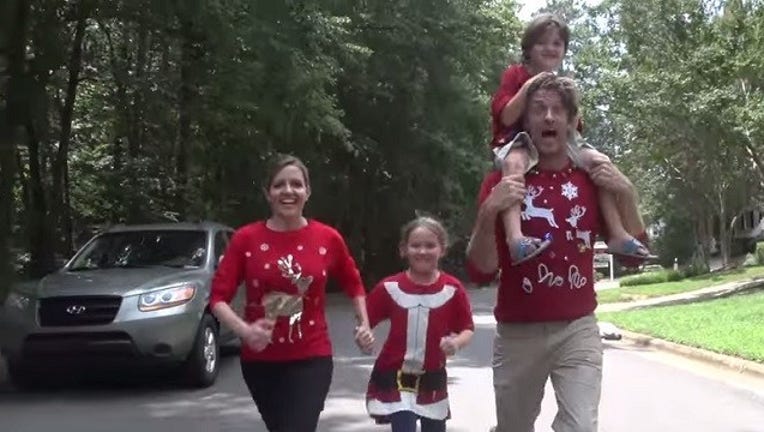 article
The Holderness family has brought us yet another seasonal musical tribute, this time for Amazon's Black Friday. On July 15, Amazon Prime members will be offered "more deals" than are typically offered for real on Black Friday, the day after Thanksgiving. The singing family was inspired to produce a Christmas-ish jingle about the massive sale.
In the video posted on July 9, the family sings along to a tune about Amazon products set to the "Jingle Bells" melody, all while dressed in red reindeer sweaters.
See more of the family's quite cheesy ballads on their channel here.