Teen wins '$1000 a Week for Life' on lottery ticket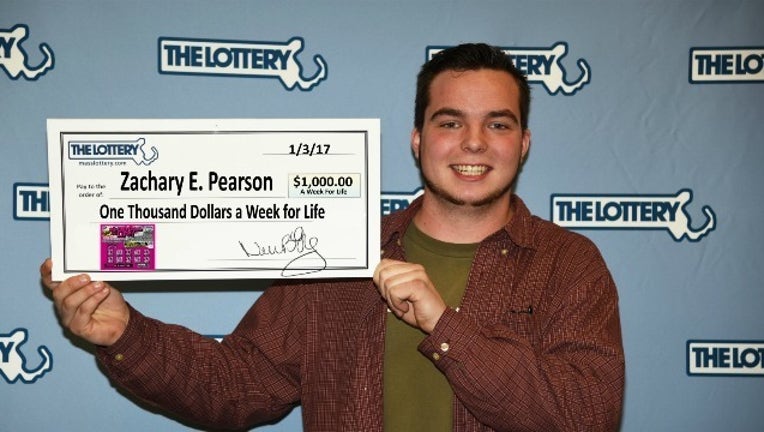 MASSACHUSETTS - A lucky Massachusetts teen will receive a $1,000 check every week for the rest of his life.
According to Massachusetts lottery officials, 19-year-old Zachary Pearson won the grand prize in the state's "$1,000 a Week for Life" instant game.
Pearson received some lottery tickets for Christmas and used the winnings from those to purchase additional tickets, including the grand prize winning ticket. He claimed his prize on January 3rd.
Pearson plans to use his winnings to fund his college tuition and buy a new car.