Teen finds 7.44 carat diamond in Arkansas park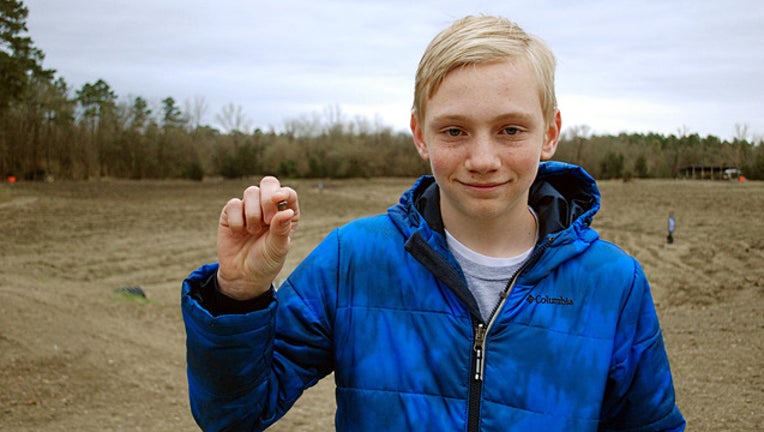 article
MURFREESBORO, Ark. (AP) - A teenager has found a 7.44 carat diamond at a state park in southwest Arkansas.
Officials at Crater of Diamonds State Park at Murfreesboro say the rock found Saturday by 14-year-old Kalel Langford is the seventh largest found since the park was established in 1972. The park hasn't provided an estimate of the diamond's value.
Langford said in a statement Thursday that he spotted the diamond among rocks near a stream. He has named it "Superman's Diamond" and plans to keep hang onto it.
Park interpreter Waymon Cox describes the diamond as pinto-bean sized and similar in color to coffee.
The largest diamond ever discovered in the United States, the 40.23 carat "Uncle Sam," was unearthed on the land in 1924.