Super Bowl 2023 guide: What to know, who to watch in this year's big game
GLENDALE, Ariz. - It's game day! Super Bowl LVII, between the Philadelphia Eagles and Kansas City Chiefs, is expected to draw at least 100 million viewers when it airs on FOX Sunday evening.
From the five-hour pregame show to the National Anthem to the halftime show, here are some things to know ahead of the big game. 
How do I watch the Super Bowl?
The game begins at 6:30 p.m. EST on Sunday and can be viewed on Fox, Fox Deportes and the NFL+ app. It can also be streamed on multiple services, including YouTube TV. The national radio broadcast is on Westwood One.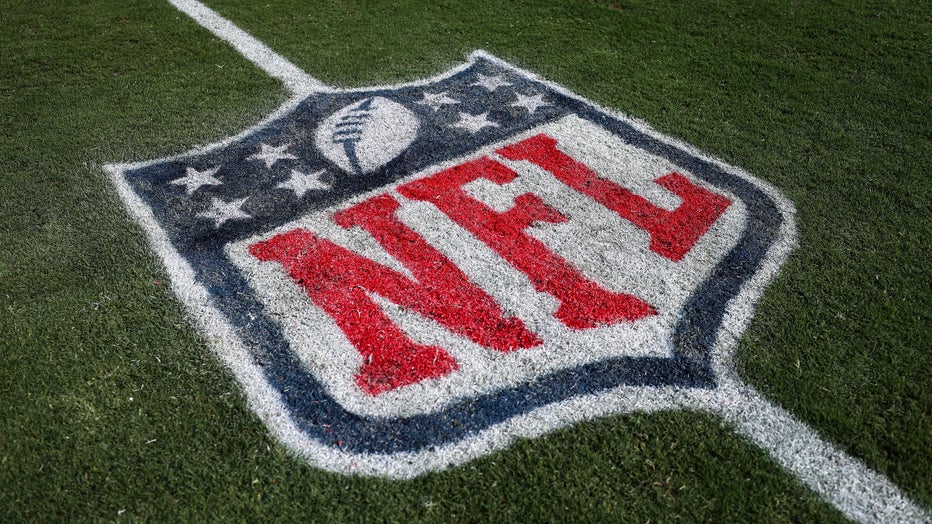 A detail shot of a painted NFL shield logo on the field (Photo by Kevin Sabitus/Getty Images)
Who's playing?
The Kansas City Chiefs are back in the Super Bowl for the third time in four years after winning another AFC Championship. The Chiefs won Super Bowl 54 against the 49ers after the 2019 season but lost to the Buccaneers after 2020.
READ MORE: Super Bowl 57: All you need to know
The Chiefs are led by quarterback Patrick Mahomes, who claimed his second MVP award on Thursday night. They've also got several other stars, led by tight end Travis Kelce and defensive lineman Chris Jones.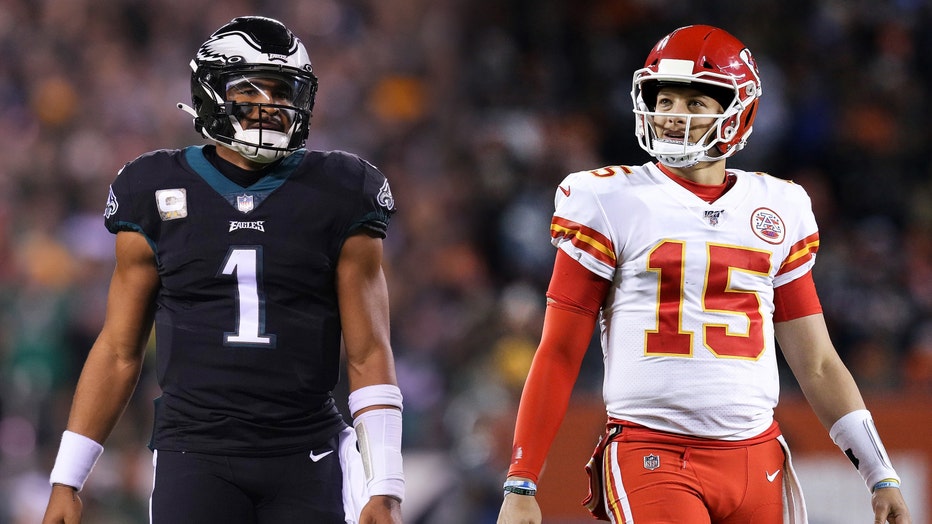 Composite: Jalen Hurts #1 of the Philadelphia Eagles (L) and quarterback Patrick Mahomes #15 of the Kansas City Chiefs (R). (Photo by Dylan Buell/Getty Images)
The Philadelphia Eagles won the NFC championship and are trying to win their second Super Bowl in six years. They're led by quarterback and MVP finalist Jalen Hurts, receivers A.J. Brown and DeVonta Smith and linebacker Haason Reddick.
Who are the announcers for Super Bowl 57?
FOX's Greg Olsen and Kevin Burkhardt will be together in the booth for Super Bowl LVII. It's their first time calling the championship game.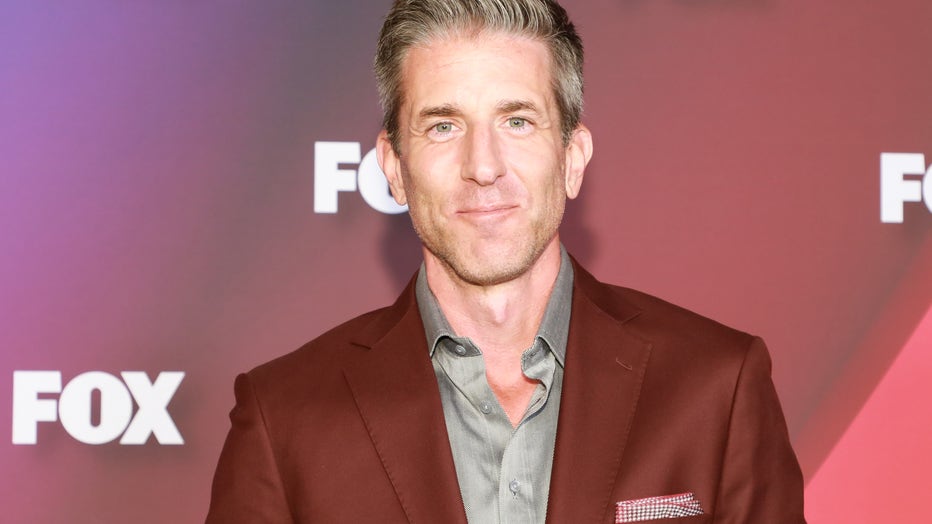 Kevin Burkhardt attends the 2022 Fox Upfront on May 16, 2022 in New York City. (Photo by Jason Mendez/WireImage)
Burkhardt's career began in North Jersey as the sports director of a tiny AM station. He called some of Olsen's games when he was a standout at Wayne Hills.
As Olsen was winding down a 15-year NFL career, he expressed interest in becoming an analyst once his playing days were over. His audition with Fox ended up being with Burkhardt.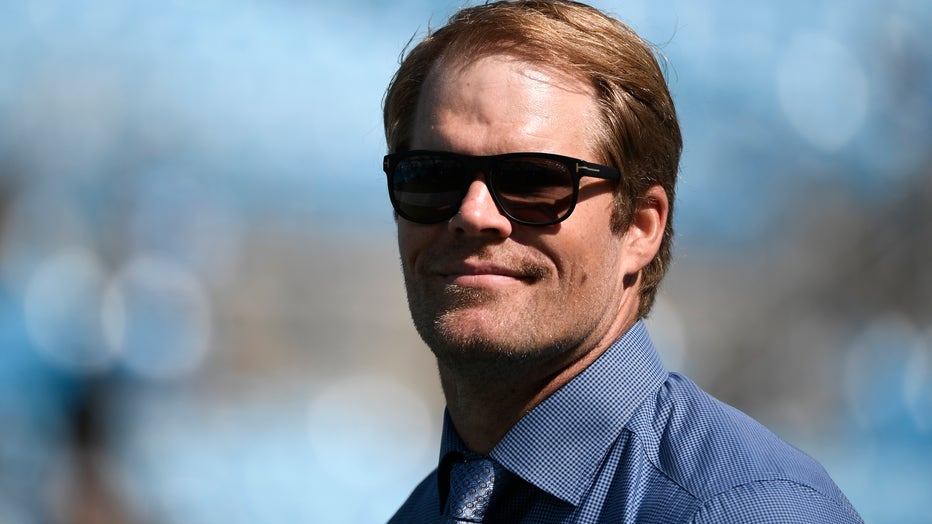 Former player Greg Olsen of the Carolina Panthers reacts during the football game against the Philadelphia Eagles at Bank of America Stadium on October 10, 2021 in Charlotte, North Carolina. (Photo by Mike Comer/Getty Images)
In 2017, while playing for the Carolina Panthers, Olsen was part of a three-person booth with Burkhardt and Charles Davis for a game when the Panthers were on their bye week.
In 2020, Burkhardt and Olsen worked five XFL games. After Olsen's retirement in 2021, he joined Burkhardt again as Fox's No. 2 crew on NFL games.
When Joe Buck and Troy Aikman moved to ESPN's "Monday Night Football" for the 2022 season, they moved up to Fox's top team.
Who's headlining the halftime show?
Nine-time Grammy Award winner Rihanna is the headline act of this year's halftime show.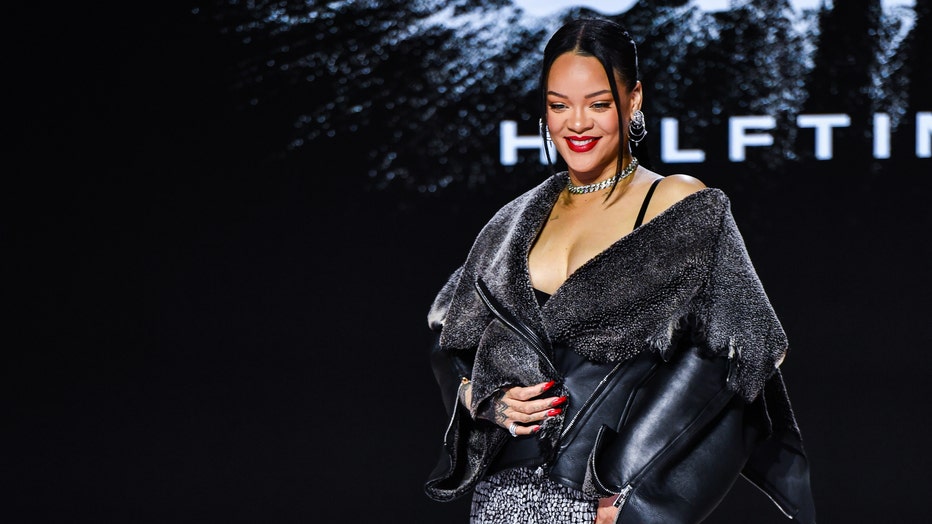 Rihanna poses for photos after the Super Bowl LVII Apple Music Halftime Show press conference held at the Phoenix Convention Center. Picture date: Thursday February 9, 2023. (Photo by Anthony Behar/PA Images via Getty Images)
She's had 14 No. 1 Billboard Hot 100 hits, including "We Found Love," "Work," "Umbrella" and "Disturbia." She and rapper A$AP Rocky recently welcomed her first child.
READ MORE: Rihanna promises 'jam-packed' Super Bowl halftime show in 1st live event in 7 years
"The setlist was the biggest challenge. That was the hardest, hardest part. Deciding how to maximize 13 minutes but also celebrate — that's what this show is going to be. It's going to be a celebration of my catalog in the best way that we could have put it together," Rihanna said.
Where is the Super Bowl being played?
The Super Bowl will be played at State Farm Stadium in Glendale, Arizona, which is home to the NFL's Arizona Cardinals. Glendale is a suburb of Phoenix.
It's the third Super Bowl the stadium has hosted.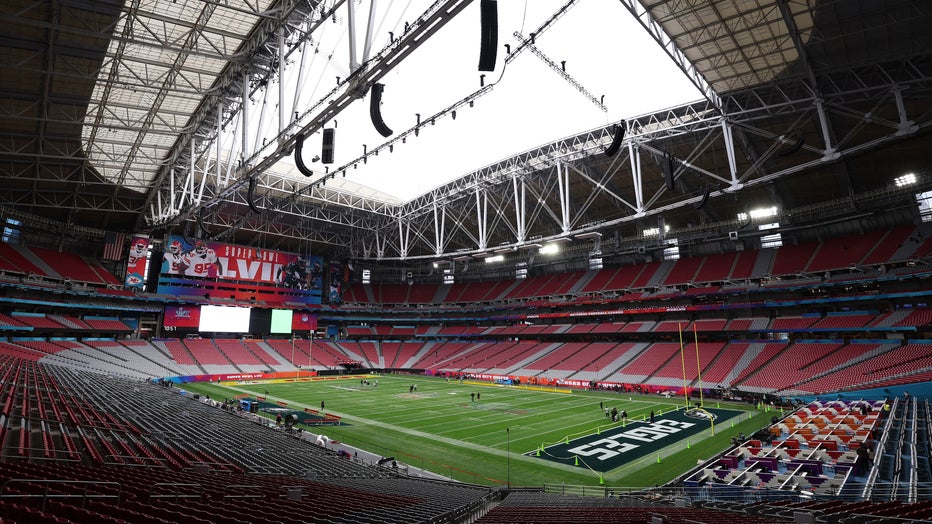 General view of inside State Farm Stadium ahead of Super Bowl LVII on February 11, 2023 in Glendale, Arizona. (Photo by Gregory Shamus/Getty Images)
The Phoenix area is no stranger to big events: In fact, two of them are happening right now. The Super Bowl is obviously attracting a lot of attention but the yearly WM Phoenix Open is also this week, drawing thousands of golf fans — and a steady stream of private planes — to the city to watch players like top-ranked Rory McElroy.
The NBA even made a brief cameo: The Phoenix Suns acquired superstar Kevin Durant in a trade with the Brooklyn Nets late Wednesday that rocked the sport and galvanized the city's fan base.
Who is favored to win the Super Bowl?
The Eagles are favored by 1 1/2 points to beat the Chiefs, according to FanDuel Sportsbook, and the line has stayed fairly constant over the past two weeks. The over-under is 50.5 points.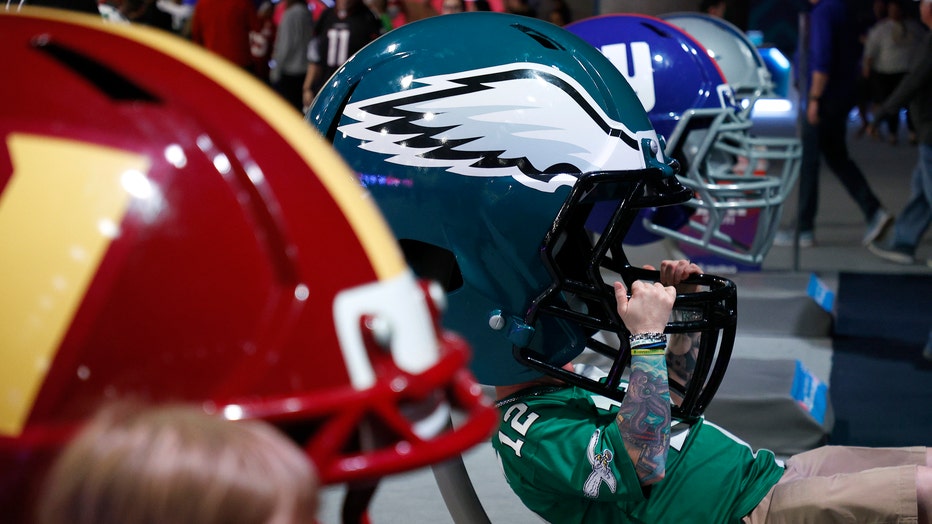 A fan poses inside of a large Philadelphia Eagles helmet at the NFL Experience prior to Super Bowl LVII on February 11, 2023 in Phoenix, Arizona. (Photo by Mike Lawrie/Getty Images)
Picking the game's winner is one of the basic ways to bet, but there are many, many prop bets gamblers can also choose.
READ MORE: Eagles-Chiefs Super Bowl matchup could come down to trenches
Sportsbooks have taken advantage of the increasing popularity of prop bets, which could range from whether there will be a safety to whether the Chiefs or Eagles will score more points than NBA stars LeBron James or Steph Curry when their teams meet the day before the big game.
READ MORE: Perfect attendance! 3 football super-fans attend their 57th Super Bowl in Arizona
Professional sports bettors tend to make the more traditional wagers and look for value in the props if they believe they can find a betting number to exploit. For the most part, the props belong to the general public.
What teams have never won a Super Bowl?
There are 12 teams that have never won a Super Bowl:
Buffalo Bills
Cincinnati Bengals
Atlanta Falcons
Carolina Panthers
Los Angeles Chargers
Tennessee Titans
Arizona Cardinals
Cleveland Browns
Detroit Lions
Houston Texans
Jacksonville Jaguars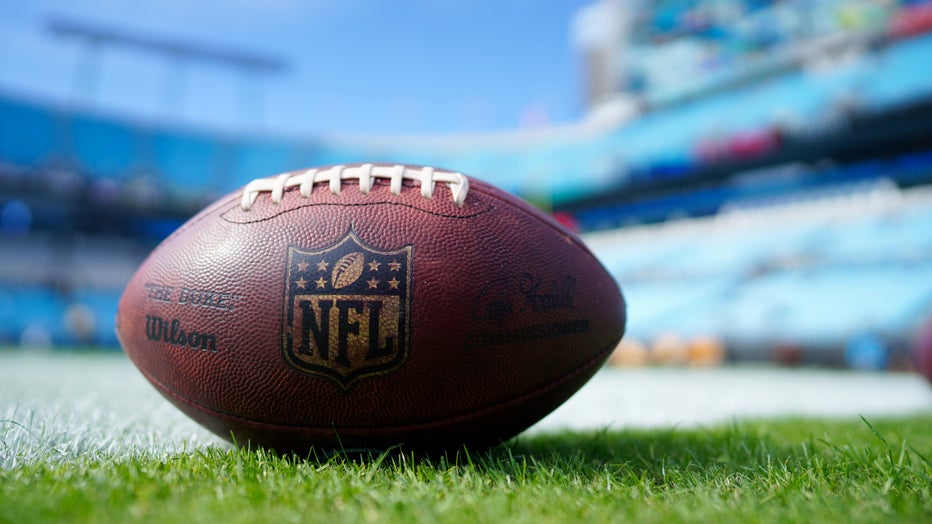 An NFL football with logo before the game between the Carolina Panthers and the Atlanta Falcons at Bank of America Stadium on November 17, 2019 in Charlotte, North Carolina. (Photo by Jacob Kupferman/Getty Images)
Of those teams, there are four that have never made a Super Bowl appearance: the Browns, the Lions, the Texans and the Jaguars.
The Associated Press and FOX's Allison Shoemaker contributed to this report.