1 dead, 1 injured in shooting in Snellville subdivision, police say
SNELLVILLE, Ga. - One person is dead, another injured after a shooting at a Snellville home early Friday evening.
It happened just after 5 p.m. at a home in the 2900 block of Summit View Court. Snellville police said officers arrived at the scene to find one person dead and another injured. That second person was rushed to an area hospital, but their condition was not immediately available.
The Georgia Bureau of Investigation's crime scene unit responded to the investigation. A GBI spokesperson said Snellville police requested its assistance and an officer was not involved in the incident.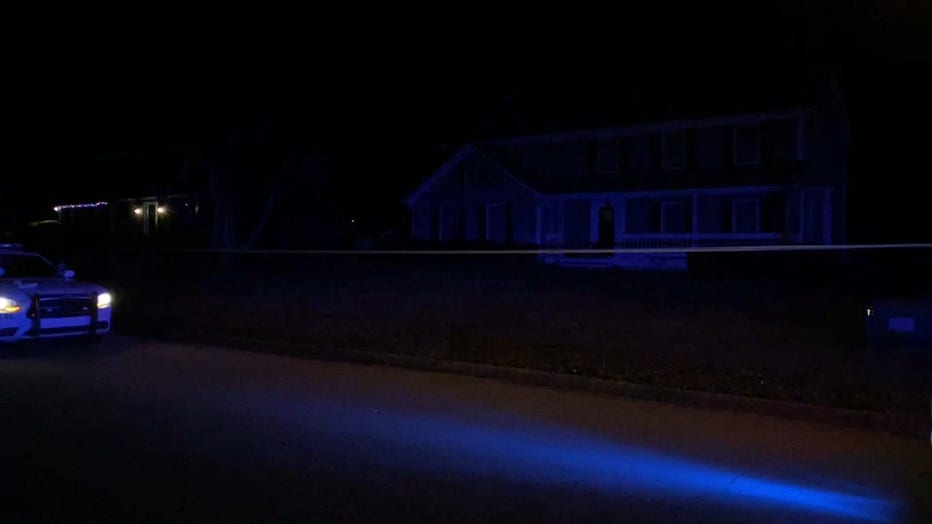 Police tape surround a Snellville home where two people were shot on Jan. 7, 2022. (FOX 5)
Neighbor Tom Didka said he heard the gunshots, then moments later, screams. 
"It sounded like maybe six or seven of them," Didka said. "I came outside and then a white Chevy Tahoe just pulls out. It didn't stop at the stop sign, they were really fast. Then we heard some neighbors screaming and I called police as soon as I could."
Other neighbors told FOX 5 that they saw that same white SUV driving up and down the street for a few hours prior. Snellville police did not return requests for comment on what, if any, role the SUV had in the incident. 
The front door of the house was left wide open when FOX 5 crews arrived. Neighbors said it's an incredibly quiet area, and the incident came as a complete shock to them.
The circumstances surrounding the shooting, including who the shooter was, are still under investigation. The names of the victim have not been released.
WATCH: FOX 5 NEWS LIVE COVERAGE
_____