Subtropical Storm Don forms far out in Atlantic Ocean
An area of low pressure swirling in the central Atlantic Ocean has developed enough to be now dubbed Subtropical Storm Don.
The storm has sustained winds of 40 mph with higher gusts but is far from any shore, last measured at over 1100 miles west-southwest of the Azores.  Don is moving north at 6 mph.
The subtropical storm will likely keep heading north and move over cooler waters, potentially limiting additional development and gradual weakening is forecast over the next few days, according to the National Hurricane Center.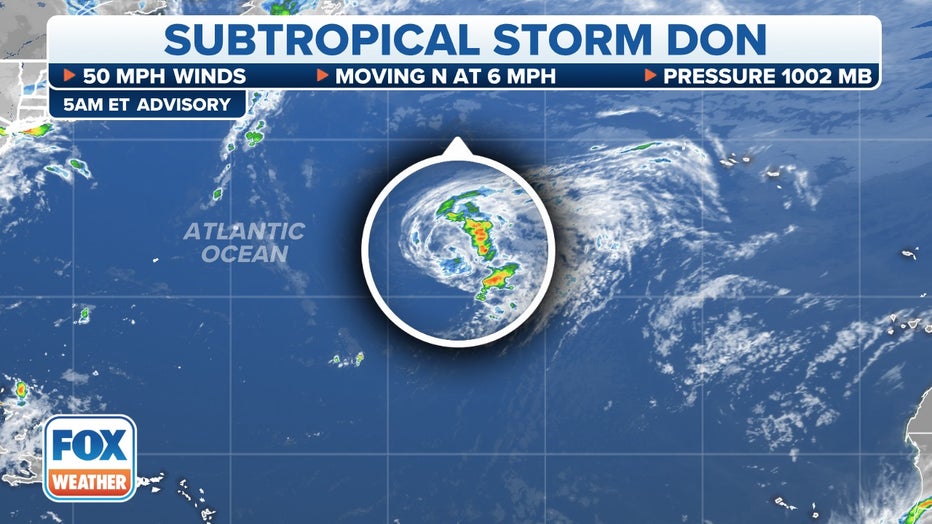 Subtropical Storm Don Position(FOX Weather)
WHAT'S THE DIFFERENCE BETWEEN A TROPICAL STORM AND A SUBTROPICAL STORM?
The system does not pose any threat to the U.S., according to FOX Weather Hurricane Specialist Bryan Norcross.
A subtropical storm has characteristics of both tropical and extratropical cyclones. Most of its energy is derived from the clash of warm and cold air, but the cyclone does not have fronts and is cold-core in the upper levels of the atmosphere.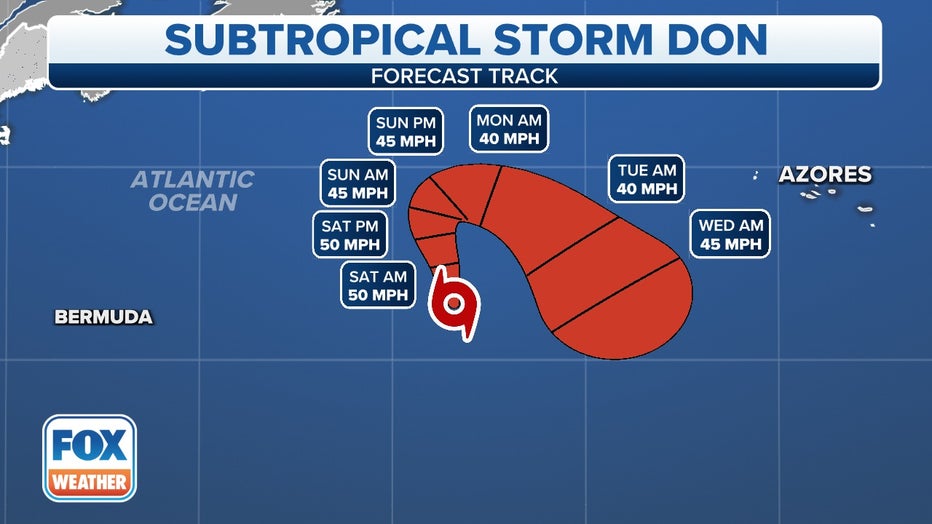 Subtropical Storm Don Forecast Cone (FOX Weather)
Like tropical systems, a subtropical storm has a well-defined center and a closed circulation. However, the area of maximum winds within the circulation is farther away from the center and there is less symmetry, according to the NWS. 
7 FACTS TO KNOW ABOUT HURRICANES
The tropics have had a recent quiet spell as the Saharan dust season gets underway. The dust can hinder tropical development in the Atlantic Basin.