Students accused in campus sex assaults target federal rules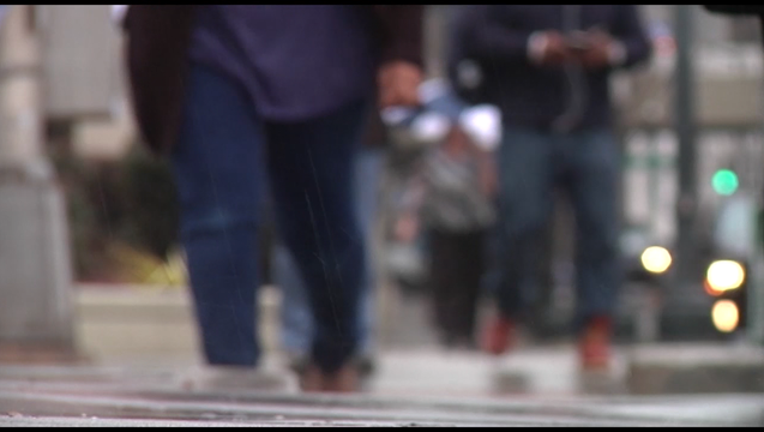 article
ATLANTA (AP) — As colleges face increasing pressure to aggressively investigate reports of sex assaults, some critics say the rights of the accused are being trampled. Now they want federal guidance on the issue to be tossed out.
Their target: a "Dear Colleague Letter" issued by the U.S. Department of Education's Office of Civil Rights in 2011 that laid out specific requirements for dealing with sexual violence under Title IX, a federal civil rights law that prohibits sex discrimination in education.
Schools that don't comply risk losing federal funding.
Critics say the letter unlawfully imposed binding regulations, with severe consequences for the accused, without going through the public notice and comment process required by federal law. The letter should therefore be withdrawn and schools should review any resulting punishments of students, they say.
"I don't think we can go so far as to say it would invalidate several years of disciplinary decisions, but I do think it should cause universities to revisit" their decisions and policies to protect the rights of the accused, said attorney Andrew Miltenberg, who filed federal lawsuits targeting the letter in Colorado and Georgia.
Complaints that schools must do more to respond to sex assault allegations soared in recent years. The Office of Civil Rights received fewer than 20 new complaints each year until 2013, when reports began climbing. It's currently investigating 241 cases at 190 postsecondary institutions.
The situation has created conflict between universities, regulators, lawmakers and other stakeholders, and dozens of mostly male college students say they've been unfairly punished. Many have sued their schools, alleging gender discrimination and unfair disciplinary measures.
"There certainly is some type of greater protection needed on campus to ensure that sexual assault doesn't occur because one sexual assault is too many. At the same time, one wrongful conviction or wrongful finding of responsibility is too many," Miltenberg said.
The 2011 letter says schools must immediately investigate allegations of student-on-student sexual misconduct, even if it happened off campus and someone other than the alleged victim reported it. These investigations must proceed with or without law enforcement, since certain actions may qualify as violations of Title IX even if police can't prove a crime was committed.
Instead of "beyond a reasonable doubt," the standard in criminal proceedings, schools must use the "preponderance of the evidence" standard of civil litigation. Therefore, the accused must be found responsible if school officials believe it's more likely than not the alleged misconduct occurred.
The 19-page letter says schools must provide due process to the accused but focuses on protecting the accuser.
The threat of losing federal funding has prompted schools to expand Title IX compliance offices. That's a good thing, says lawyer Wendy Murphy, who has pursued more than 30 Title IX complaints since her landmark case against Harvard College in 2002. She pressed the Office of Civil Rights in 2010 to clarify what schools must do to ensure safe environments.
The letter properly frames these cases as a matter of civil rights for the entire school community, she argues. "Everyone on campus feels injured when sexual assault happens. It's no longer a violation against one person, it's a collective violation," she said.
Murphy denies that the 2011 guidance is a federal overreach; she says it merely clarified existing civil rights law.
But Miltenberg is convinced the letter has led to a trampling of the rights of the accused. He's not alone: The nonpartisan Foundation for Individual Rights in Education marked the fifth anniversary of the letter last month by offering to pay legal costs of any student or institution willing to sue the Department of Education.
Miltenberg sued on behalf of Grant Neal, a football standout and successful pre-med student who dreamed of playing in the NFL and becoming a doctor until he was suspended from Colorado State University-Pueblo.
Neal's lawsuit against the school and the Office of Civil Rights says a student trainer — identified as Jane Doe — wasn't supposed to date athletes, but they had a consensual sexual relationship anyway. Then another trainer noticed a hickey, assumed their sexual activity was non-consensual, and told a supervisor Neal had raped Doe, the lawsuit says.
Doe denied being raped when the school's Title IX coordinator investigated, but Neal was suspended anyway, the lawsuit says.
"In the blink of an eye, all my dreams, goals and desires that I set out to have were ripped from under me," Neal said.
CSU-Pueblo spokeswoman Sommer Street and U.S. Department of Education spokeswoman Dorie Nolt both declined to comment, citing pending litigation.
In the Georgia lawsuit, a lawmaker says state schools are being obligated to spend tax dollars on more aggressive investigations because of the threat to federal aid.
"If they're going to persist in threatening federal funds, we have to push back," said state Rep. Earl Ehrhart, who chairs a higher education budget panel. "It's so against what we stand for in this country, convicting someone without a fair process."
But Murphy compares it to what might happen if someone commits a violent crime at work.
"If you beat the hell out of somebody in your workplace, you might go to jail but you also might lose your job," she said. "And those procedures are going to be different. Nobody in your workplace is going to apply criminal justice standards."