Early morning shootout kills two men in South Fulton neighborhood
SOUTH FULTON, Ga. - Two men are dead after a shootout early Monday morning, South Fulton police say.
Investigators with the City of South Fulton Police Department say the shooting happened around 7 a.m. Monday morning on the 6900 block of Talkeetna Court in the Falls at Cascade Palms neighborhood. Police said both men pulled out guns and exchanged fire, leaving one of them dead on the sidewalk.
Chief of Police Keith Meadows said investigators initially believed a man came to a home in the neighborhood to confront another man who he believed was having an affair with his wife and thought she was in the home.
However, a woman who said she lives in the home and is married to one of the victims claimed he was helping his friend who was going through a divorce and experiencing a mental health crisis.
"He's been coming to our house for the last week or so, sitting outside," said Sharnice Kennedy, who says her husband Leon, 34, was trying to help the man.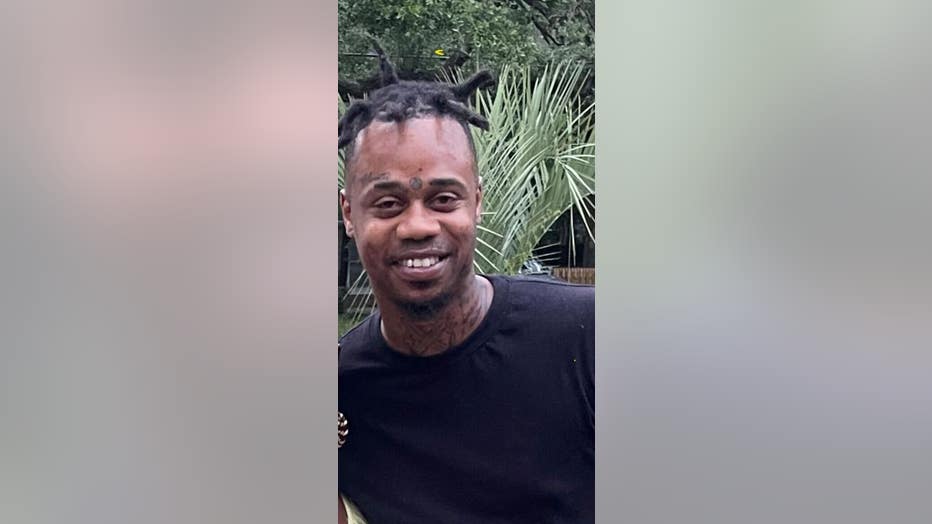 Leon Kennedy, 34, South Fulton victim (Photo submitted by family)
"My husband has just been letting him vent. He was really going crazy because his wife decided she didn't want to be with him," she said. "He came to our house this morning, and killed my husband because he believed we were helping his wife and had his wife at our house."
Sharnice said the man was banging on the door early this morning. When Leon opened it, he shot him.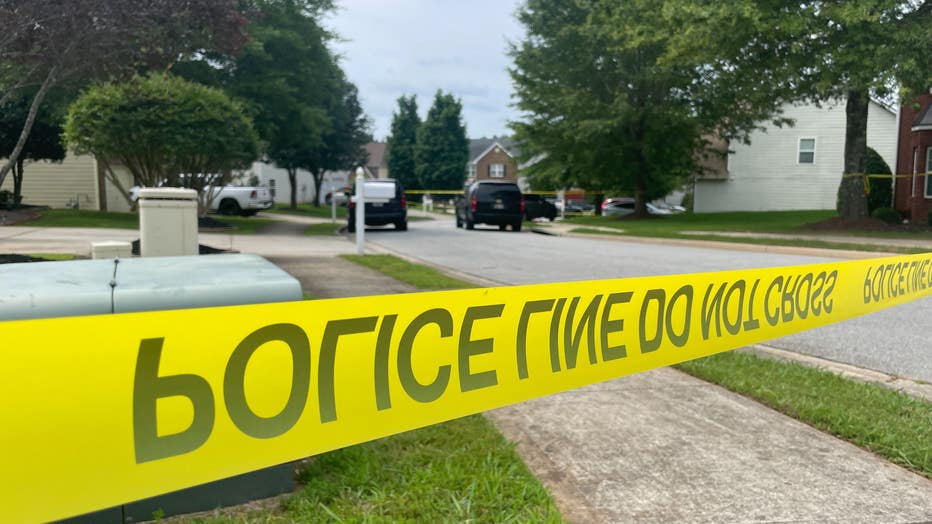 She said her three young children, ages two, five and seven, were home at the time.
"They had to see their dad bleeding out, gasping for air," Kennedy said. "He transitioned once he got to the hospital, but my kids saw everything."
FOX 5's camera captured a hand gun near the body on scene.
Several neighbors tell FOX 5 that they initially believed the loud pops early in the morning to be someone getting a jump start on Fourth of July festivities.
"We are assuming it being so close to the fourth that people that did hear it maybe thought they were fireworks," said Connie Robinson, president of the neighborhood's homeowners association. 
"It woke me up at 7 o'clock and I texted my friend, thinking they were fireworks," said one next-door neighbor, who wished to remain anonymous. "She came outside and said there's a body on the sidewalk. I was like, 'What?'"
The neighbor said she's been friendly with people she had seen outside the home, and they were friendly back.
Police have not released either man's identity. It's not clear the condition of the man's wife, if she was in the home at the time, or her whereabouts.
"I was hoping the holiday would be peaceful," the neighbor said. "I told my friend, I hope nobody gets hurt or killed or anything, and then it happened right next door."
FOX 5 has reached out to South Fulton police for a response to Kennedy's remarks and an update on the investigation.