Scarred boy found running in Coweta County subdivision, adoptive guardian charged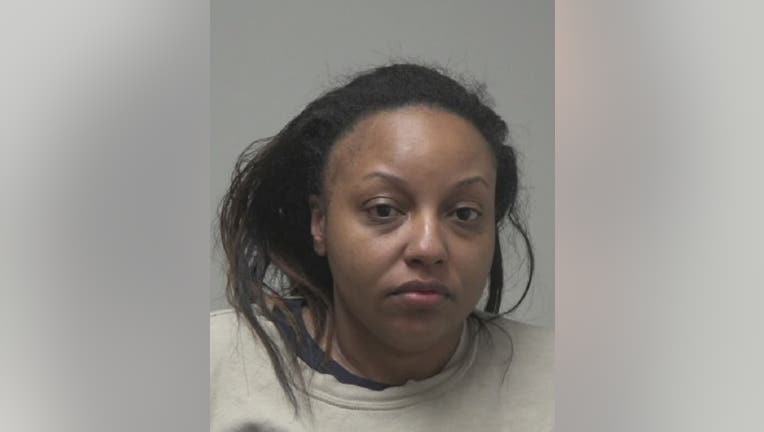 article
COWETA COUNTY, Ga. - A Georgia woman is in custody after police say her adopted son was found covered in scars and running alone in a Coweta County subdivision.  
At around 6:40 p.m. July 5, Newnan Patrol Officers were called to the Bullsboro Crossing subdivision over reports of an 11-year-old boy running the area who appeared frightened.
The officers were met by a Good Samaritan who had the child with them. While speaking with the boy, officials say the officers noticed disturbing marks on the young boy's body and contacted detectives from the Newnan Police Department.
The detectives reportedly found multiple scars, marks, and injuries that officials say were "consistent with long-term abuse and neglect."
That night, officers arrested the adoptive guardian of the child, identified as Chloe Lyn Jackson-Jones, in Spalding County.
The arrest warrant application reveals disturbing details about the alleged abuse and neglect.
According to the application, it appears that the boy spent much of the last four years locked in a room with the door knobs turned in the opposite direction to prevent the boy from leaving the room.  
Police also found multiple photos of the child on the woman's phone. Many of the photos showed the boy without any clothes on and appearing to be scared. Other photos showed the child tied up or being kicked, slapped and punched while naked. 
Other children in the residence were encouraged to participate in the abuse and appeared to have been told to lie to police about what happened to the boy. 
Currently, Jackson-Jones is in custody at the Coweta County Jail, facing a charge of first-degree cruelty to children. 
Authorities say the investigation is ongoing, and they expect more charges to be filed.
If you have any information that could help with the investigation, call the Newnan Police Department.