Sarasota deputy helps trap alligator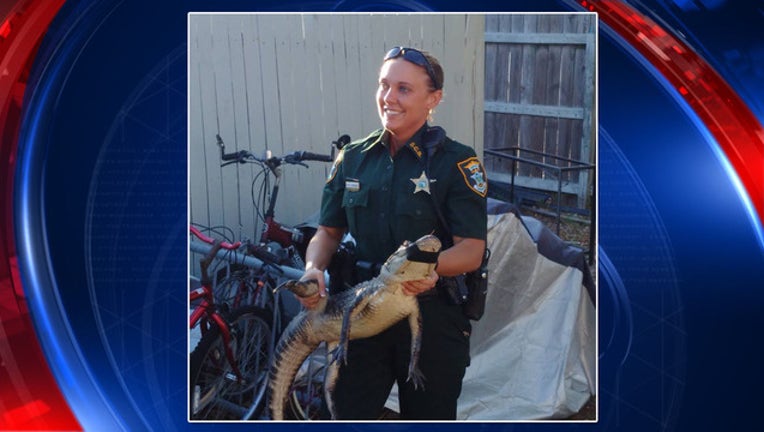 article
SARASOTA, Fla. - It's not technically in her job description, but a Sarasota County Sheriff's deputy helped trap an alligator over the weekend.
Deputy Stacy Brandau was called to a parking lot on Broadway Rd. in Englewood around 6:30 p.m. Saturday where a 4-foot alligator was discovered.
Deputy Brandau captured the gator easily, according to witnesses, and hung onto it until Florida Fish and Wildlife officers could respond.
"No, gator trapping isn't technically in her job description," the Sarasota County Sheriff's Office wrote on its Facebook page. "She's just that good."