Santa sneaks through Chick-fil-A drive-thru in Georgia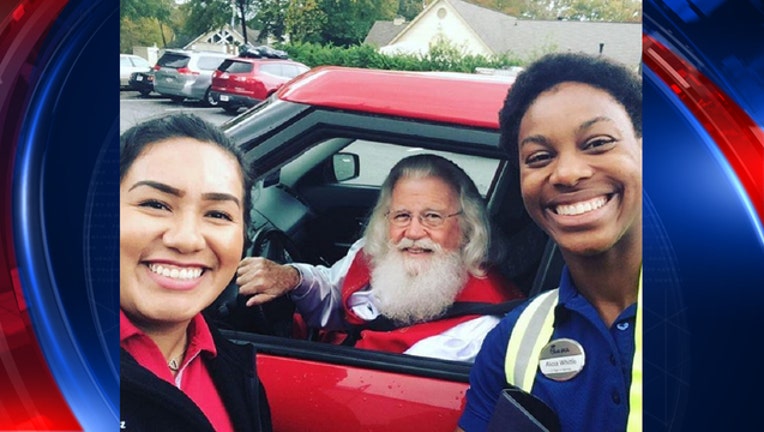 article
ATLANTA - He sees you when you're sleeping. He knows when you're awake. He knows that Chick-fil-A is not open Sunday, so he better go on Friday afternoon.
In what we can only assume was a swing through the state of Georgia to put his finishing touches on the list of those who are naughty and nice, the one and only Kris Kringle was spotted in a photo at the drive-thru of the East Lake Chick-fil-A in Marietta.
The jolly old elf allowed two of their employees to take a selfie of him in his sleigh, or rather a red SUV… It is the South after all!
We all can only assume he put those two employees in the picture on the nice list given they work for a business which prides itself on its manners, service, and overall hospitality.
The picture is from the store's Instagram account. They seem to have a lot of fun too if their pictures have anything to say about things.
The caption on this particular photo reads:
"You know it's a good Friday when Santa comes through the Drive Thru for lunch!! #cfaeastlake #christmasisonly53daysaway"
The East Lake Chick-fil-A is located at 2105 Roswell Road in Cobb County.