Ryan Seacrest to Headline UGA 2016 Spring Commencement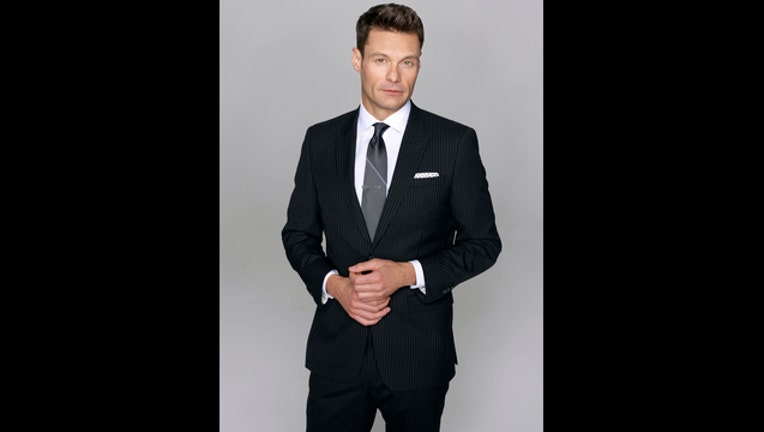 article
ATHENS, Ga - On May 13, 2016, Ryan Seacrest will headline the University of Georgia's spring Commencement ceremony.
Seacrest will also receive an honorary Doctor of Humane Letters degree from the university he attended as a freshman.
The Board of Regents of the University System of Georgia approved Seacrest's honorary degree. Other than an earned doctorate, the honorary degree is the highest recognition UGA can bestow and is given to recognize a person who has a sustained record of achievements of lasting significance.
Seacrest is being honored by the University of Georgia for his commitment to youth-oriented initiatives.
"We look forward to welcoming Ryan Seacrest back to the UGA campus," said President Jere W. Morehead. "Through Seacrest Studios, he has channeled his success into a source of comfort and creativity that has positively impacted the lives of pediatric patients and their families while providing significant learning opportunities for students. I am sure he will have a compelling message to deliver as the Commencement speaker."
Seacrest, who attended UGA in 1992, moved to Hollywood to pursue a broadcasting career that he began as a radio intern while attending Dunwoody High School. Twenty-four years later, he is known internationally for his work in television and radio.
"Ryan Seacrest is an American icon, one of the movers and shakers of the entertainment industry worldwide, a household name—and a Georgian," said Charles Davis, dean of the Henry W. Grady College of Journalism and Mass Communication. "Given Grady's booming Entertainment and Media Studies department, and the state's robust growth in film and entertainment, I can think of no finer representative to grace Sanford Stadium's podium in May. It's a homecoming fit for a star!"