Roswell Police Department Seeks Assistance in Identifying Suspects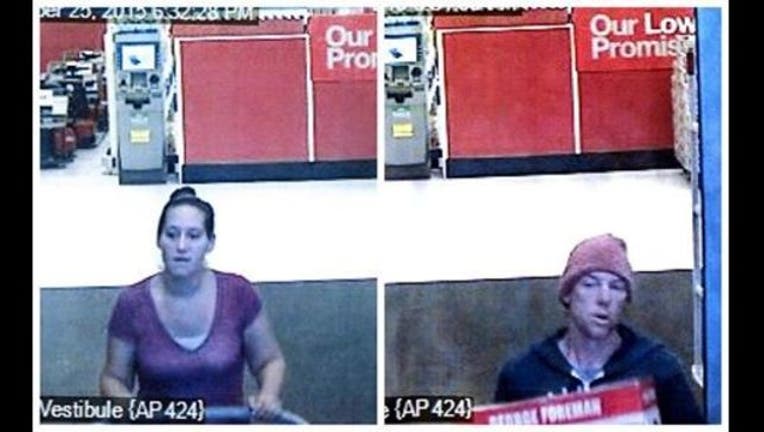 ROSWELL. Ga - The Roswell Police Department needs your help in identifying suspects who shoplifted appliances from a Target off Holcomb Bridge Road Sunday.
Investigators say the two suspects left the store in a white vehicle that closely resembles a Toyota 4 Runner. 
If anyone can identify these individuals, please Contact Detective Gatto at 770-640-4100.