Riley Curry's dance moves go viral in Warriors final preseason game (Video)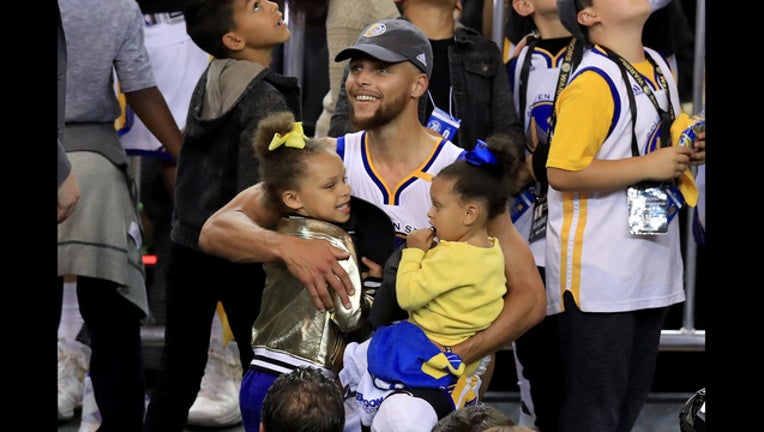 article
OAKLAND, Calif. (KTVU) - She stole the show again. 
Riley, daughter to Warriors superstar Stephen Curry and cookbook author Ayesha Curry, had a camera on her during the Warriors final preseason game Friday in San Jose and again she made the entire internet smile with her dance moves. 
But it's nothing new. Following Friday, her most recent viral video was back in July with her version of the #InMyFeelings challenge posted to Ayesha Curry's Instagram. The video has been viewed nearly 6 million times. Riley became a basketball legend as a toddler during the 2015 NBA Finals when she took over her dad's press conference. 
Friday the Warriors lost to the Lakers 119-106 for the second time in as many days and they won't meet again until Christmas day. Curry played just 12 minutes, but scored 16 points with four assists and three rebounds. 
Dubs kick off the regular season at home against the Thunder Tuesday at 7:30 p.m.