Watch: Burglar breaks through Atlanta food mart's roof to steal cigarettes
ATLANTA - Atlanta police are looking for a man accused of breaking through the ceiling of a business to steal cigarettes.
Police shared security footage from Reggies Food Mart on the 900 block of Dill Avenue.
At around 1:18 a.m. Monday, officers responded to the food mart and found the roof significantly damaged. Police say the man damaged multiple cash registers before getting away with cigarettes.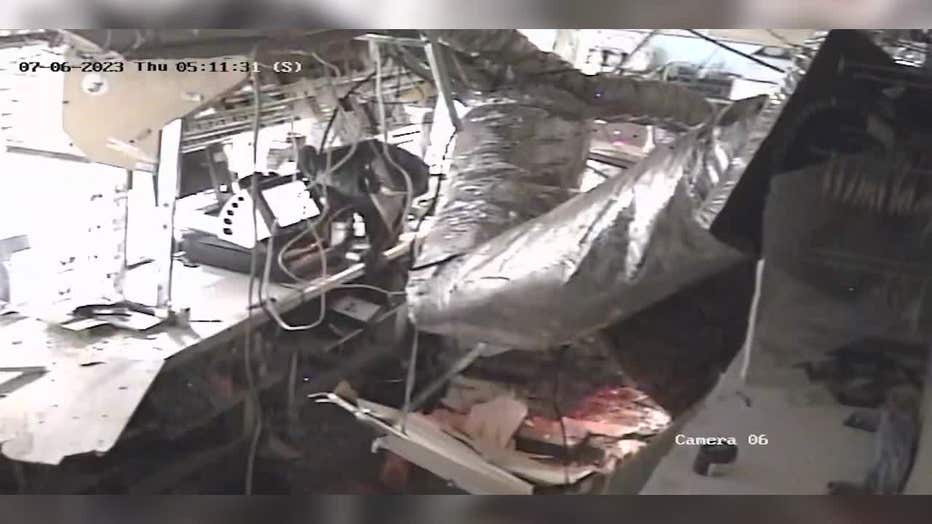 In the surveillance footage, the man is seen crawling on the store's counter to avoid the roof debris and exposed wiring. He then pulls open the cash register while carrying a large black garbage bag. 
Investigators say this isn't the first time the man has burglarized the food mart. In fact, they believe he broke in three times in the span of one week - once on the Fourth of July and another time on July 6.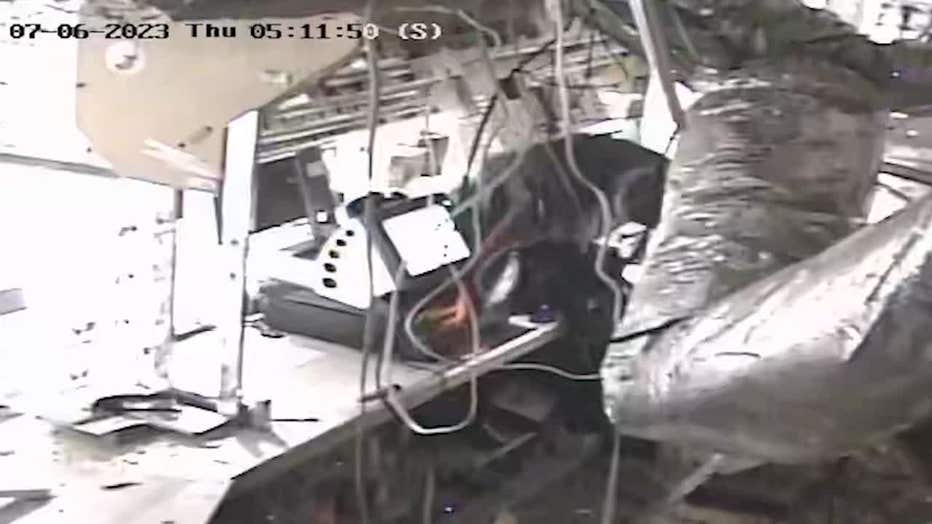 If you have any information about the burglaries or the man's identity, call the Crime Stoppers Atlanta tip line at (404) 577-TIPS (8477).