Pregnant woman shot 3 times by rideshare driver gives birth prematurely, police say
COLLEGE PARK, Ga. - Police in College Park are trying to find a rideshare driver accused of shooting a pregnant woman three times, forcing her to deliver her child early. 
Police found the woman with gunshot wounds to the stomach and leg. She delivered her child at Grady Memorial Hospital, where police said both the mother and baby are stable. 
Police responded to the scene at 10:30 p.m. on Camp Creek Parkway. 
Kenneth Anderson said according to his daughter, the driver shot her after they got into an argument during a ride to the complex.
Anderson told us the driver picked her up in a car that didn't match the color description on the Uber app.
The woman was shot three times.
Anderson said she was shot once in the leg and twice in the stomach.
"She said, 'Daddy, he shot me in my stomach and I almost passed out,'" Anderson explained.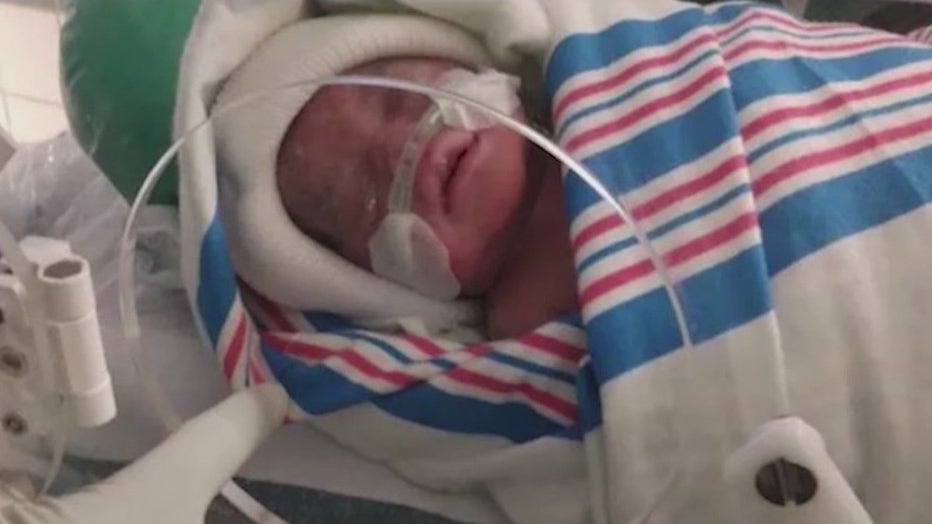 Police said the investigation is ongoing. 
Uber said the company has deactivated the driver once it became aware of the incident.
"She got out the car, walking toward this way, and he turned the car around and stepped out and started shooting, and my son dived on top of her," Anderson described.
In a statement issued on Monday, Uber wrote:
"The details surrounding the horrific act of violence towards the rider and her newborn are nauseating and our thoughts are with them as they recover. We stand ready to assist law enforcement with their investigation."
The rideshare company said customers should report incidents through the app.
"My daughter doing pretty good. She came out of intensive care today and the baby doing somewhat pretty good. She on a breathing machine with oxygen," Anderson explained. 
The woman's family established an online fundraiser to pay for the woman's medical bills.