Police: Man, teens arrested for breaking into cars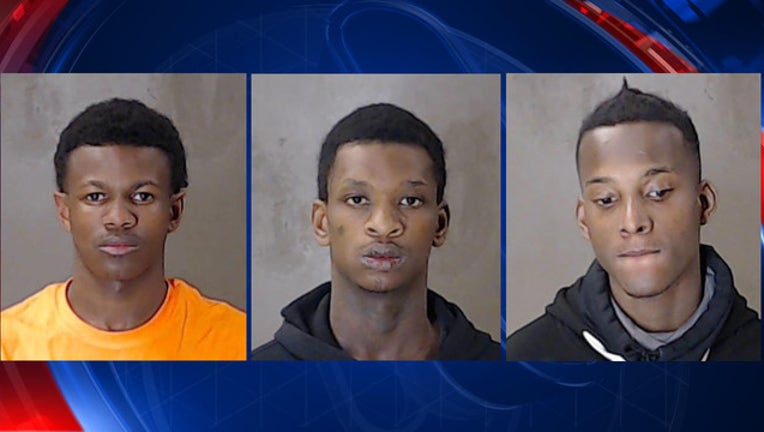 BROOKHAVEN, Ga. - Security video from nearby homes helped police catch one man and two teens who they say were breaking into cars in Brookhaven.
Officers said they were looking for the three suspects after someone called in a report of the men looking into cars around Brookhaven's Hobknob restaurant. After a search and another report of the same suspects looking into cars on Saybrook Drive, officials were having problems finding the three suspects.
Eventually, three men,  21-year-old Shyheim Xavier Weddle and 18-year-olds Brandon Michael Tyson and Travon Crews, were discovered a block away, and officials say police were able to use surveillance footage to connect the men to the robberies.
Authorities say each suspect was found with debit cards that they possibly stole from the cars. One of the three already had an outstanding warrant for his arrest for entering autos. Police say another had drugs on his person at the time of the arrest.
Weddle, Tyson, and Crews were each charged with two counts of entering auto and one count of financial transaction card theft.