Police: 1 dead, 2 injured after apartment shooting near Kennesaw State University
COBB COUNTY, Ga. - Cobb County police are investigating a triple shooting that sent two people to the hospital and left one teenager dead. The gunfire erupted in a popular off-campus student housing complex across from Kennesaw State University's football stadium Sunday.
Police believe there was only one shooter, who remains on the loose, but investigators said that suspect does not pose an imminent threat to the public at this time. 
"It looks like this stemmed from some sort of dispute between neighbors, so everyone else in the area should be okay," Sgt. Wayne Delk said. "There's not a manhunt for someone who is out randomly shooting people."
Police have identified the deceased victim of the shooting as 18-year-old  Oluwafemi Oyerinde of Lawrenceville. Residents told FOX 5 that Oyerinde was a student at KSU pursuing mechanical engineering. Those friends believe the gunfire stemmed from a fight on Friday.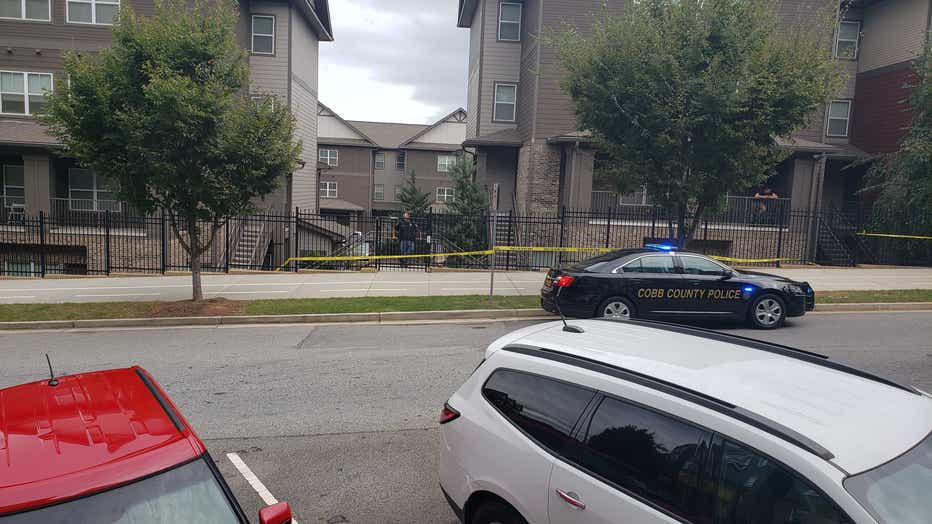 Triple shooting at the Stadium Village Apartment complex in Cobb County
The other two gunshot victims, identified as 18-year-old Khalil Bennett and 18-year-old Jarius Bonner, were transported to a local hospital and one was immediately moved into surgery. Their current condition remains unclear.
FOX 5 was there when a SWAT team entered a property at Stadium Village Apartments; the officers exited after several minutes.
This all unfolded next to Nicholas Blanchard and Cage Gary's apartment. FOX 5's Emilie Ikeda spoke to the pair of college students through a fence and crime scene tape keeping the pair inside for the afternoon.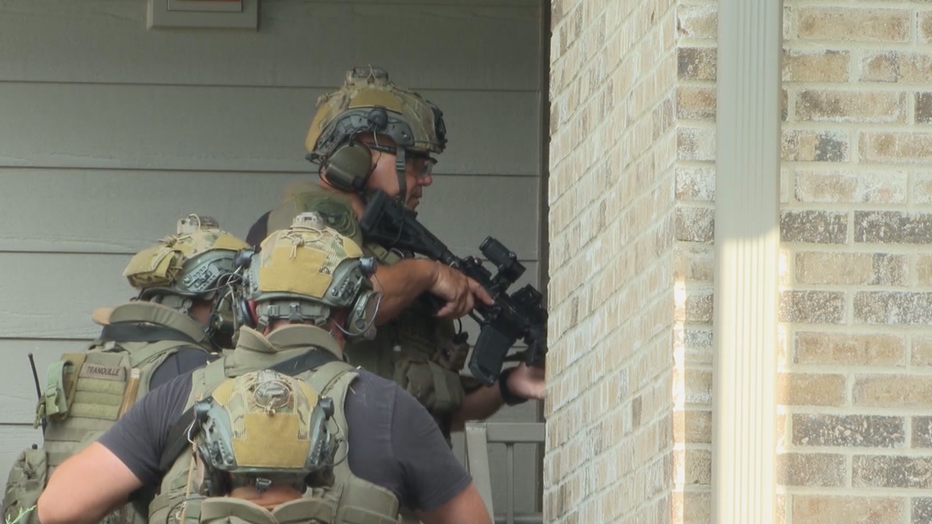 "As soon as I woke up, it sounded like five to 10 gunshots to me, and I just heard some screaming," said Blanchard.
The search continues for the shooter.