Planned Parenthood sues Mississippi over defunding law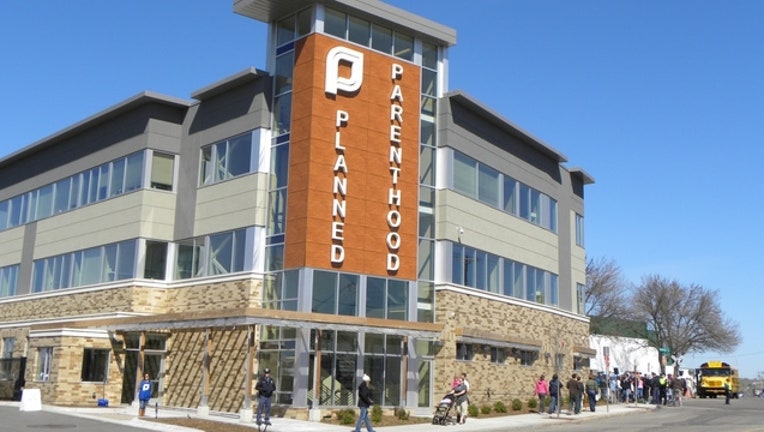 article
JACKSON, Miss. (AP) — Planned Parenthood is suing Mississippi over a new state law that will ban Medicaid from spending money with any health care provider that offers abortion.
Records show that from July 2013 to August 2015, Mississippi Medicaid spent $439 with Planned Parenthood at a Hattiesburg clinic that offers birth control and cancer screenings but doesn't do abortions. The state could easily spend more than that to defend itself in the lawsuit.
The Mississippi case is the 17th lawsuit Planned Parenthood has filed since last July against states seeking to block public money from being spent at its clinics, the organization said in a statement.
The Mississippi suit was filed Wednesday in federal court in Jackson by Planned Parenthood Southeast, which is based in Georgia and runs the clinic in Hattiesburg, and by Planned Parenthood Greater Memphis Region.
The lawsuit says that although the Hattiesburg clinic doesn't offer abortions, other clinics run by the Southeast affiliate in Alabama and Georgia do. Abortions are available at the clinic in Memphis, Tennessee, which recently started accepting Mississippi Medicaid payments, according to the suit.
"We will not stand for these attacks on our patients' right to health care," Staci Fox, president and CEO of Planned Parenthood Southeast, said in a statement Wednesday.
Republican Gov. Phil Bryant signed the defunding bill, Senate Bill 2238 , in May, and the suit seeks to block it from becoming law July 1.
Republican Sen. Joey Fillingane told The Associated Press in May that public money should not go to the largest abortion provider in the nation.
"Any dollar they get is one dollar too many of state taxpayer money," Fillingane said of Planned Parenthood.
Planned Parenthood has said 24 states have either considered or enacted laws to restrict the organization from receiving public money.
Medicaid is paid with state and federal money. Federal law specifies that a person enrolled in Medicaid may seek family planning services from any participating provider of their choice, and that the services must be paid by Medicaid, the lawsuit says.
The suit also says the new law restricts health care providers that offer a constitutionally protected service: abortion.
The bill says Medicaid cannot spend money with any facility that provides elective abortions, or with any entity affiliated with an abortion provider. Mississippi law, for years, has already prohibited the use of tax dollars to pay for most abortions. The lawsuit says the federal portion of Medicaid money can only be used for abortion in cases of rape, incest or danger to the pregnant woman's life.
In April, the director of the federal Centers for Medicare and Medicaid Services sent a letter to Medicaid agencies in all 50 states reminding them that they can't cut funding to medical providers such as Planned Parenthood just because the providers might also offer abortion services.
____
Follow Emily Wagster Pettus on Twitter: http://twitter.com/EWagsterPettus .