Pilot unharmed after airplane crashes during Atlanta Air Show
FAYETTE COUNTY, Ga. - A Canadian pilot is unharmed after his plane crashed before a performance during the Atlanta Air Show at the Atlanta Motor Speedway Sunday afternoon.
Canadian Officials are expected to arrive at the Fayette County crash site Monday.
Thankfully, Capt. Kevin Domon-Grenier was able to eject from the aircraft and made it safely to the ground, officials said. He has since been released from the hospital.
Canadian officials are crediting Domon-Grenier's ability to stay calm under pressure.
"We are thankful Kevin and the public are unhurt," the Snowbirds said on Twitter.
Neighbors say the crash sounded like an explosion. People rushed to the crash site to find remnants of the plane on fire.
"There was so much smoke, it was so black, so dark, and I thought 'You know, if he didn't punch out, he was dead, for sure,'" said neighbor Nancy Burley.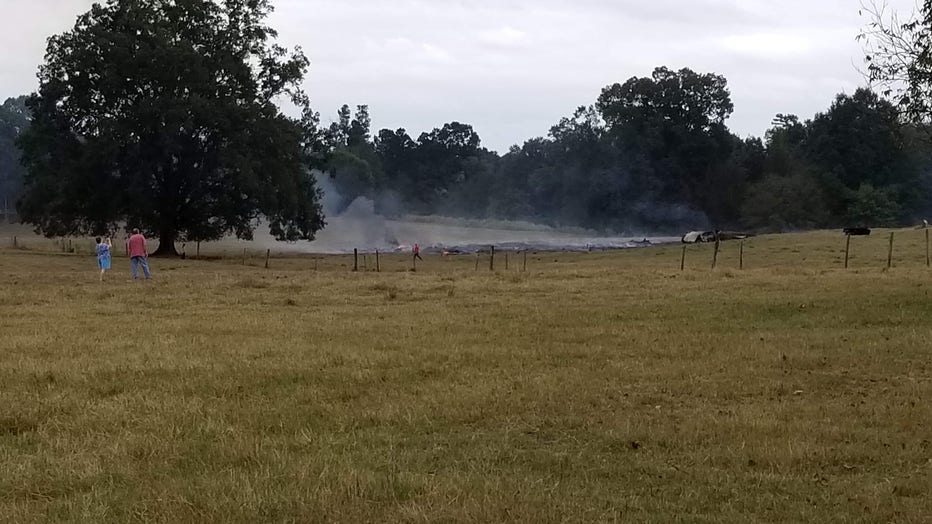 Much to Burley's relief, the pilot was able to walk away from the crash. "We're grateful," said Burley. "We're grateful that he didn't land in our front yard because it could've happened," she said.
Officials have not released a cause of the incident.
The crash caused the Air Force's Thunderbird squad, which was expected to perform at the show Sunday, to cancel their appearance.
Canadian officials will visit the crash site in Brooks. The NTSB and the Fayette County Sheriff's Office is on hand to assist if Canadian authorities request help with the investigation.