Pats fans outweighed Rams fans at Super Bowl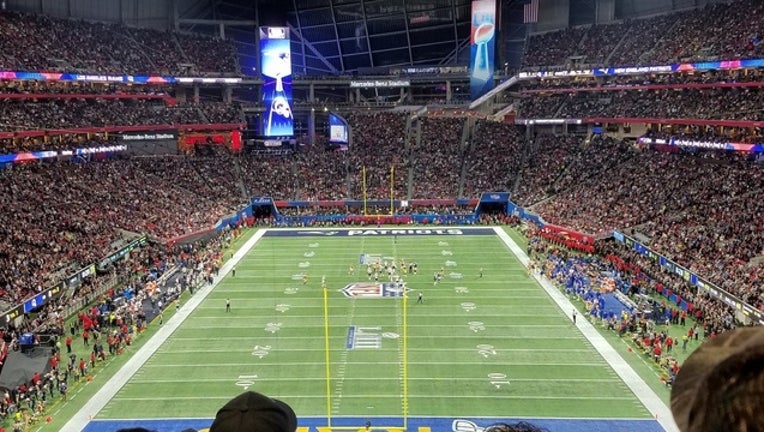 ATLANTA (FOX 5 Atlanta) - Build it and they will come. Super Bowl LIII at Mercedes-Benz Stadium in Atlanta is in the book and so is the total in attendance: 70,081.
App users: View full article here
From the look of things, it was about 80/20 with more New England Patriots fans than Los Angeles Rams by an informal count. The noise level during Patriots plays was noticeable.
%INLINE%
However, many Atlanta fans will note there were more in attendance this past December during the MLS Cup between Atlanta United and the Portland Timbers. The Benz was filled with 73,019 screaming soccer fans.
The difference, of course, is likely due to the fact a home team was playing, not to mention the price difference.
Mercedes-Benz Stadium was built to hold about 75,000 depending on standing room attendance.