Police: Man shot during Fourth of July home invasion in Sandy Springs gated community
SANDY SPRINGS, Ga. - Sandy Springs police said they are looking for "several" suspects involved in a violent home invasion that happened early Monday morning.
According to the Sandy Springs Police Department, it happened at a townhome on Parkside Place inside the Townes of Chastain, which is located off Roswell Road.
"It's not in a bad area. It's in a nice area and it was just something that we were surprised by," said Sgt. Matt McGinnis, SSPD public information officer. 
Police said the resident was home when the suspects broke in. When he encountered them, they shot him. First responders transported the man to a nearby hospital where he is in stable condition.
"It could've gone much differently and we're thankful that it didn't," said Sgt. McGinnis. "We're thankful that the resident is expected to make a full recovery, and we are working hard to determine exactly who these people are, and we won't stop until we figure it out."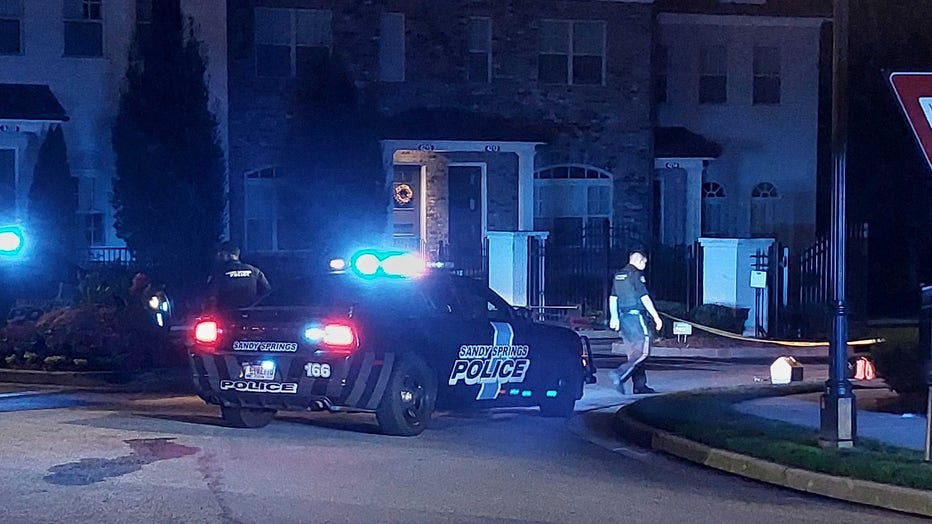 Investigators said they do not currently know the motive for the crime, nor whether the suspects had any connection to the victim. 
"At this time, we haven't established a relationship," Sgt. McGinnis said.
Sandy Springs Police ask anyone with information that could help officers to contact them.