Oregon man busted after selling drugs to schoolchildren from RV: police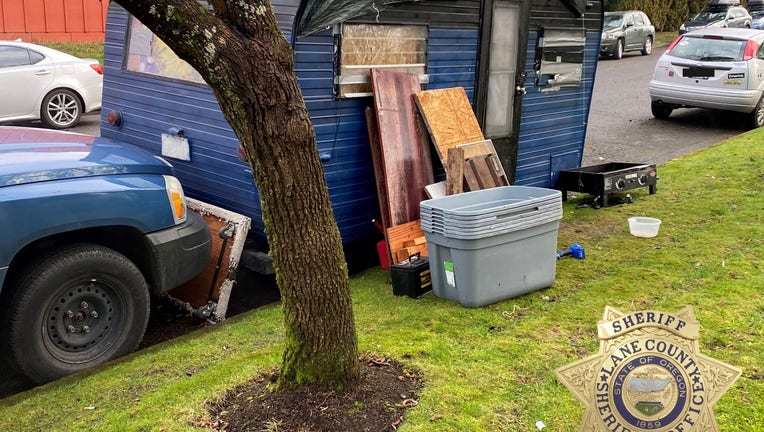 article
An Oregon man was arrested last week after authorities say he was selling various drugs to children from an RV he would park near schools, authorities said Tuesday.
Deputies received information earlier this month that a man was believed to be selling drugs to school kids in the city of Eugene and launched an investigation, the Lane County Sheriff's Office said.
Detectives learned that a man was allegedly parking his RV in various locations between South Eugene High School and Roosevelt Middle School and selling drugs to juveniles in the area.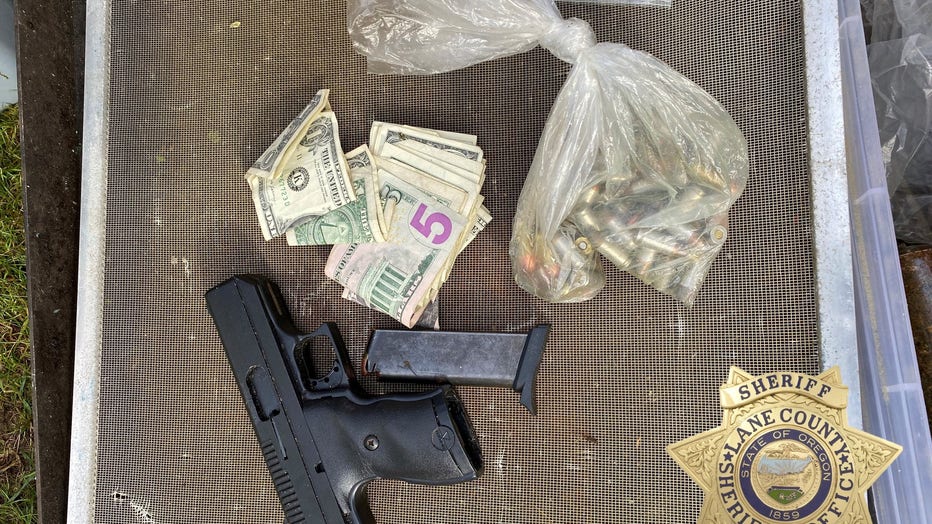 Deputies found Linville in possession of methamphetamine, several pounds of marijuana and a stolen firearm, the sheriff's office said. (Lane County Sheriff's Office)
The man, identified as 47-year-old Jeremy Lee Linville, was also found to often park near the Amazon Skate Park, according to authorities.
SAN DIEGO MAN WHO SOLD FENTANYL TO A 15-YEAR-OLD BOY SENTENCED TO 13 YEARS IN TEEN'S DEATH
Deputies served a search warrant on Linville and his RV in Eugene on Thursday. 
During the search, the sheriff's office said that deputies found Linville in possession of methamphetamine and several pounds of marijuana. A stolen firearm was also found in Linville's RV.
MOTHER OF FENTANYL ADDICT URGES BIDEN TO TAKE ACTION ON DRUG CRISIS: HELP MY SON THE WAY YOU HELPED HUNTER
Linville was arrested and booked into the Lane County Jail.
He faces charges of felon in possession of a firearm, unlawful possession of methamphetamine, unlawful delivery of marijuana, and delivery of MDMA within 1,000 feet of a school.
Read more of this story from FOX News.