Officials end lockdown at Arizona Air Force base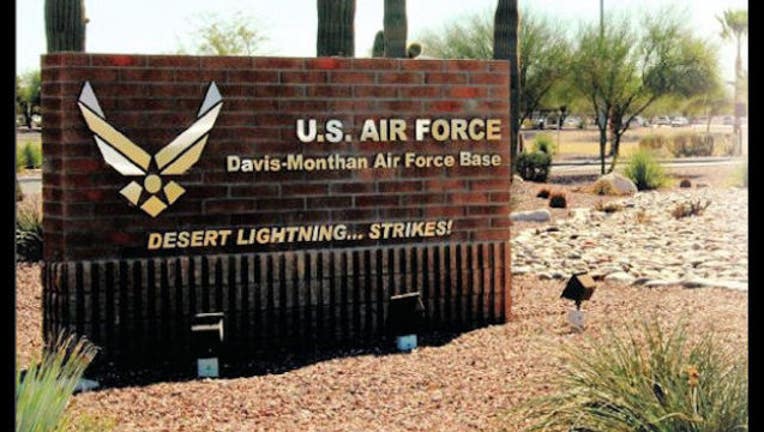 article
TUCSON, Ariz. (AP) - An Air Force Base in Arizona was placed on lockdown for nearly two hours Monday while authorities acted on what they called an abundance of caution after a service member reported hearing what sounded like gunshots.
Davis-Monthan Air Force Base in Tucson was still conducting an investigation after the lockdown was lifted and employees were allowed to go back to their duties.
The lockdown also affected two schools that are on the base, but both schools said students were accounted for and safe.
Davis-Monthan is home to the 355th Fighter Wing, which provides training and deploys the A-10 jet.
Officials sent an email to base personnel shortly after 10 a.m. MST with the word "LOCKDOWN" written three times in capital letters, followed by an alert of an "active shooter."
They later said in a news release that reports of gunshot sounds were unconfirmed.
About 6,500 active duty military and 1,000 Reserve and Air National Guard personnel work on the base, along with about 3,000 civilians.
___
This story has been corrected to say all the students were accounted for, not unaccounted for.