Oconee County major pharmacy hit in possible string of southeastern drug thefts
OCONEE COUNTY, Ga. - A recent break-in at an Oconee County pharmacy has investigators concerned it could be part of a much larger ring of drug thefts in the Southeast.
The burglary didn't happen in simple neighborhood chain pharmacy. It took place at the main drug store of a major medical complex.

Oconee Drugs is located adjacent to the main entrance of Piedmont Athens Regional Oconee health Campus, which is how the public has access.
Oconee Sheriff investigators say a couple of weeks ago at around 2 a.m., a man wearing a mask broke into the closed store, stealing more than $10,000-worth of Oxycodone or OxyContin, opioid-based painkillers.

"It seems to be familiar to other burglaries that have taken place," Oconee County Sheriff James Hale said. "So, we're trying to see if we can't figure out a way to connect that together, and maybe develop a suspect."

Hale says similar burglaries have occurred all over northeast Georgia, including Athens, parts of metro Atlanta and other Southeastern states. That detail has investigators considering the possibility the burglar, or burglars, could be on the road.
"From what I'm understanding, it may be a traveling situation," Hale said. "But, we don't know if this is connected to that or not."

Sheriff Hale told FOX 5 one of his biggest concerns is the ways opioids are stepped on with other substances like deadly fentanyl to increase their dosage and street value.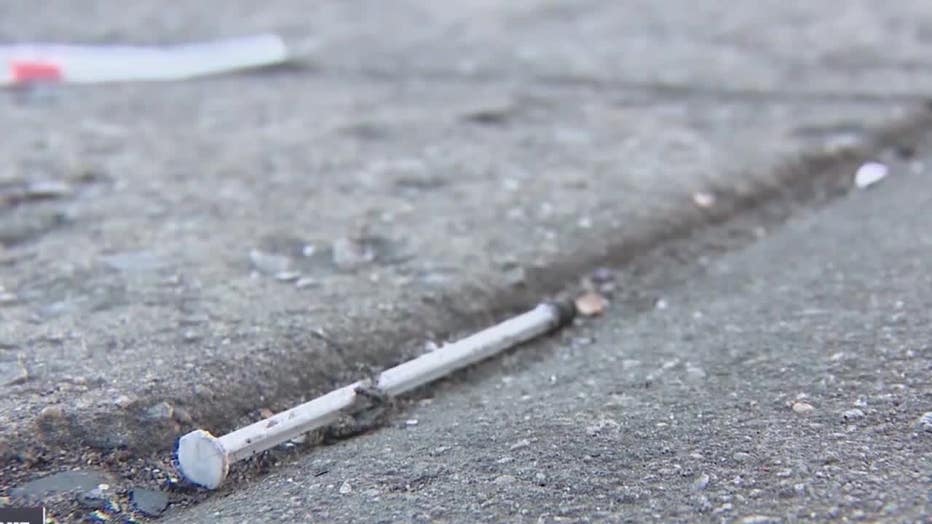 It's the same worry concerned Oconee County parent Craig Camuso has.

"I think it really starts with education at home," Camuso said. "Making sure that the children, kids and their parents have a good open line of communication."

Investigators are trying to determine if the masked man who stole opioids from Oconee Drugs had help in what appears to be a very familiar practice.

"It's obvious that they have done It before," Hale said.
FOX 5 reached out to Piedmont Healthcare for comment, but has not heard back.
Anyone with information on this break-in is asked to contact the Oconee County Sheriff's Office.