NFL Player, wife 'bump' to induce labor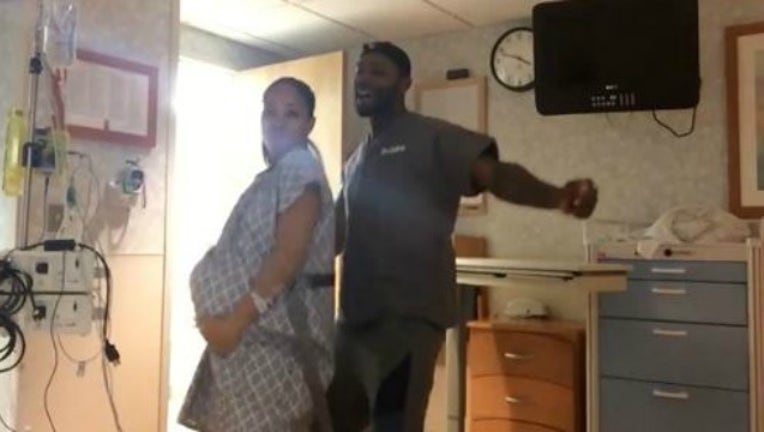 article
NFL player Antonio Cromartie and his wife, Terricka, shocked fans in January when they announced they were expecting twins despite Antonio previously undergoing a vasectomy. The former New York Jets cornerback and current free agent had already fathered 10 children, among seven women, including 5-year-old Jurzie and 3-year-old Jagger with Terricka.
Now, Antonio, 32, and Terricka are making headlines for a video that's likely to become viral, as it shows then-pregnant mother dancing in her hospital gown with Antonio— shown clad in custom scrubs— to help induce labor.
In the video, obtained by UsMagazine.com, the couple get their groove on to Kidd T's "Baby Mama Anthem" in the hospital room. Some experts say physical movement can help induce labor.