New bipartisan bill would allow federal workers to consume marijuana
WASHINGTON - Is the federal government letting massive numbers of potential hires go up in smoke because of a marijuana prohibition for federal workers? Some say yes. 
Recreational cannabis has gained legal status around the DMV but now, a local congressman wants to change a law he says limits federal hiring by automatically disqualifying potential candidates because they were honest on hiring forms about using cannabis. 
The proposed bill already has bipartisan support with both Democratic and Republican sponsors and it comes amid a growing realization on Capitol Hill that the wave of legalization across the country has put federal government policy at odds with laws in the states.
Maryland Congressman Democrat Jamie Raskin and South Carolina Republican Nancy Mace are co-sponsoring the Cannabis Users Restoration of Eligibility (CURE) Act. It prevents prior or current marijuana use from being used to deny security clearance or make people unsuitable for federal employment. 
Raskin spoke about it in Congress.
"Look we've got 2.8 million federal employees in America. In my state, more than 100,00 people and people have been disqualified from federal because they honestly admit on a security clearance that they have once used marijuana," Raskin said.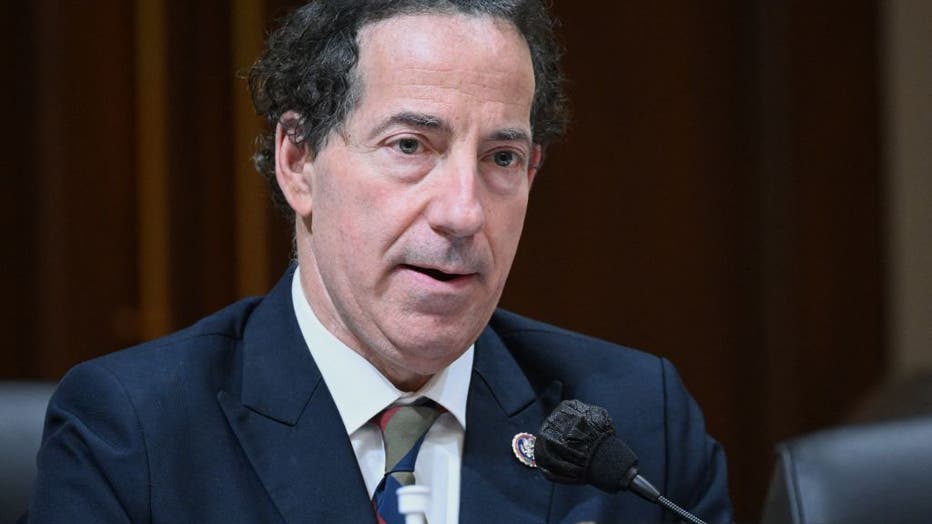 Committee member, US Representative Jamie Raskin, Democrat of Maryland, speaks during a US House Select Committee hearing to Investigate the January 6 Attack on the US Capitol, on Capitol Hill in Washington, DC, on October 13, 2022. (Photo by MANDEL
But is it a good idea to allow federal workers to admit to using a drug that's still listed by the federal government as a Schedule I narcotic? 
"If you want to serve our country then yeah, that's fine by me in my opinion. God bless them," one D.C. resident told FOX 5. 
While supporters say the prohibition limits the pool of potential employees the government can hire, others say federal workers should follow federal law. FOX 5 heard mixed opinions.
"No matter if you're in Congress, no matter if you're president, no matter what if you're doing drugs, you should not be in office," another person said.
Some say the federal government shouldn't be involved in the decision-making process when it comes to regulating pot, period.
"Honestly, I do not think this is a federal issue," one D.C. resident said. "I don't think the federal government should be involved in regulating marijuana, if most of the states, more than 50% have already done it then it should be up to the states." 
If adopted the change would treat legalized marijuana much like alcohol — meaning federal workers could still face serious consequences for being or getting high on the clock. However, this bill has a long road ahead of it and it is far from clear if Congress would go along with the change.