Nonprofit plans to offer overdose reversal drug at Music Midtown Festival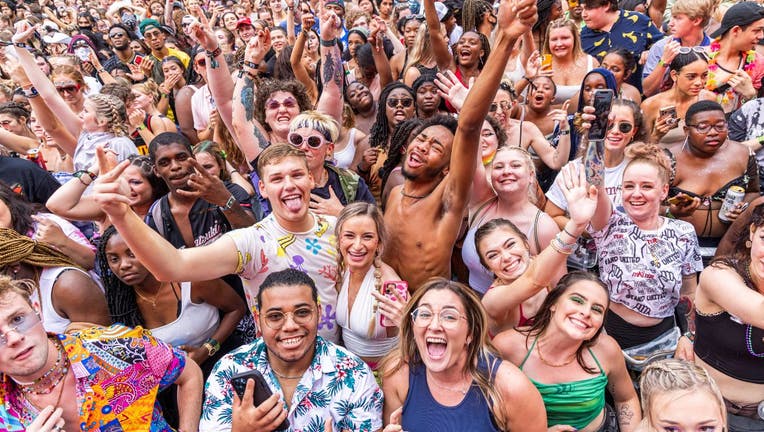 article
ATLANTA - An Ohio-based nonprofit is traveling to Atlanta this weekend to potentially save lives.
This Must Be The Place offers free Kloxxado, an 8 mg naloxone nasal spray that reverses opioid overdoses. It's a stronger dosage than Narcan's 4 mg. The nonprofit goes from festival to festival around the country educating concertgoers on the dangers of Fentanyl. They carry the life-saving medication in case of an emergency.
Here are some of the signs of a drug overdose, according to the nonprofit:
Unusual sleepiness; you are not able to awaken the person with a loud voice or by rubbing firmly on the middle of their chest (sternum).
Breathing problems, including slow or shallow breathing in someone difficult to awaken or who looks like they are not breathing.
The black circle in the center of the colored part of the eye (pupil) is very small (sometimes called "pinpoint pupils") in someone difficult to awaken.
The team at This Must Be The Place says they have distributed almost 35,000 kits at events like Shaky Knees, Governors Ball, Bonnaroo and Lollapalooza since March 2022.
Music Midtown is expected to draw hundreds of thousands of people to Piedmont Park between Sept. 15 and Sept. 17. More than 30 artists were invited to perform, including headliners P!NK, Flume, Billie Eilish, The 1975, Guns N' Roses and Lil Baby. Want to learn more about it? FOX 5 Atlanta put together a guide of what you need to know before you go out this weekend.
If you're looking for other fun things to do in and around the city, check out our weekly list of Things To Do.