NAACP: Stone Mountain Confederate Memorial must go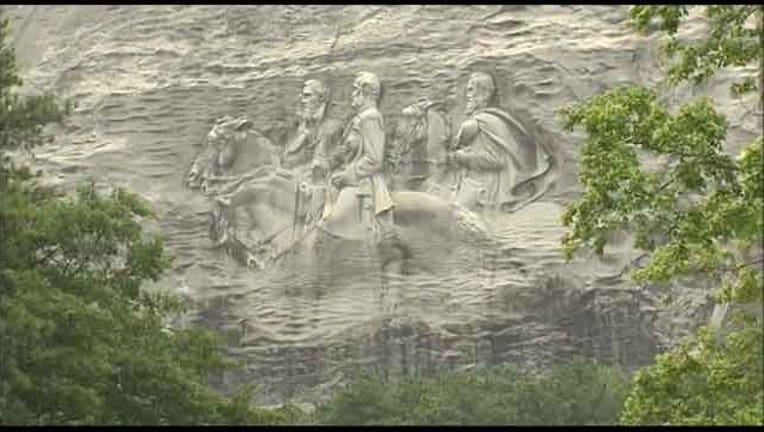 article
The NAACP is calling for the removal of all symbols of the Confederacy for state owned and operated buildings, parks and lands.
"These symbols have no place in a civil society and only serve to as Government Sponsored Hate in the guise of historical preservation," said Richard Rose who serves as President of Atlanta's Branch of the NAACP. 
This would include the well-known Confederate Memorial Carving inside Stone Mountain Park, which is the largest high relief sculpture in the world.
The carving depicts President Jefferson Davis and Generals Roberts E. Lee and Thomas J. "Stonewall" Jackson.  The three men are considered Confederate heroes of the Civil War.
"In the 150 years since, state and local governments in the South (including Georgia) have lionized these men as symbols of the cause of white supremacy, while enacting laws that institutionalized economic oppression and denied educational opportunities, equal treatment under the law and voting rights to the descendants of the stolen Africans," said Rose.
Sculptors began carving the monument in 1923, but finishing touches weren't completed until 1972. For more on the history of the Stone Mountain Confederate Memorial, click here.