MLB to make decision on Rays' Wander Franco amid allegations he had inappropriate relationship with a minor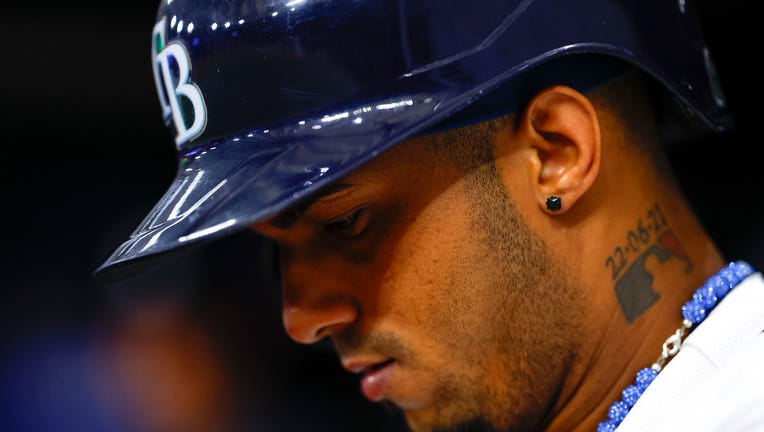 article
ST. PETERSBURG, Fla. - The Tampa Bay Rays' star shortstop Wander Franco will find out his status Monday as Major League Baseball investigates allegations that he had an inappropriate relationship with a minor. 
The news broke last week and he's been out of the line-up ever since, and it's not looking too promising that he'll be back on the field with his team any time soon. 
Franco was placed on the restricted list on Aug. 14 after social media posts surfaced the previous day saying he had an inappropriate relationship with a minor, leading to formal investigations by major league baseball and authorities in his native Dominican Republic. 
The attorney general's office in the Dominican Republic has since acknowledged there have been allegations from at least two minors.
Their investigation is being handled by a division specializing in minors and gender violence.
It's possible the Rays and Franco could agree to extend his restricted list stay, but we could also see the MLB take over matters and place Franco on administrative leave until the investigation is completed. MLB can impose administrative leave without Franco or the union's approval for seven days.
Franco's placement on the restricted list was administered by the team, which agreed to keep paying him his $2 million salary, part of the 11-year, $182 million deal he signed in November 2021.
With indications that both investigations are ongoing, and no final decisions are imminent, Franco is expected to stay idled, away from the team and out of the public eye.
Franco has retained legal counsel in the Dominican Republic while also hiring an attorney in the United States. 
He's made no public statement regarding the allegations since reacting in an Instagram live last Sunday where he said, "People don't know what to do with their time. They don't know what they're talking about. That's why I prefer to be on my side and not get involved with anybody."
Meanwhile, the Rays have  returned to Tampa after a week-long road trip, and will begin a six-game homestand Tuesday against the Colorado Rockies and New York Yankees at Tropicana Field.