Meriwether County deputies recapture escaped inmates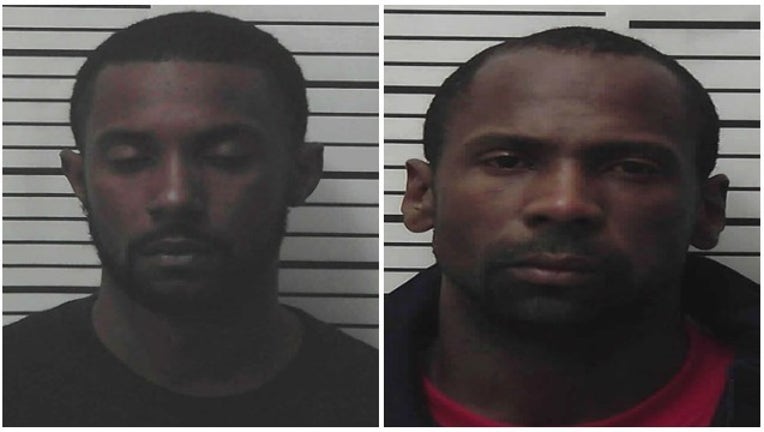 MERIWETHER COUNTY, Ga. - Authorities said they took their second escaped inmate back into custody on Sunday, three days after his family made a public plea for him to do the right thing and turn himself into deputies.
Eugene Lamar Mitchell, 34, is back in the Meriwether County Jail after being captured Sunday inside a Greenville apartment. Deputies said Mitchell escaped from the jail along with Travion Terrell Hall, 29, on Tuesday evening. Authorities caught up with Hall at a Garden Inn and Suites in Hogansville the next day, but it took deputies about four more day to recapture Mitchell.
App users: Click here to watch video report

Mitchell and Hall were cellmates locked up in the Meriwether County jail. According to the sheriff, the men gained access to a plumbing crawl space and made it to the roof. There they jumped to the ground. Their escape set off a massive manhunt.
Hall was originally charged with a probation violation while Mitchell was the one with the more serious charges that included rape, child molestation and burglary.
Meriwether County Sheriff Chuck Smith said he would file charges against anyone who helped the pair after they escaped.