Manafort testified before grand jury twice, according to court documents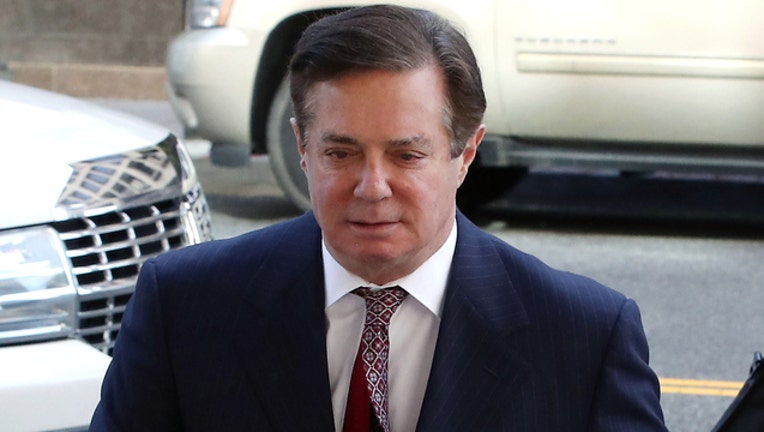 article
WASHINGTON (AP) - Court documents say former Trump campaign chairman Paul Manafort testified before a grand jury on two occasions as part of his plea deal.
Prosecutors from special counsel Robert Mueller's office have accused Manafort of violating the agreement by lying to investigators.
They say Manafort was called to testify before a grand jury on Oct. 26 and Nov. 2. The documents do not provide any additional details about the grand jury, or what it is probing.
Manafort cut the deal in September and agreed to plead guilty to two felonies. It headed off a second trial for Manafort related to his Ukrainian political consulting and unregistered foreign lobbying.
Prosecutors say Manafort met with investigators from Mueller's office and the FBI on 12 separate occasions. They allege he told "multiple discernible lies."
According to prosecutors, Manafort lied about his contacts with a Russian associate and Trump administration officials.
The disclosures were made in a court filing Friday evening.
Prosecutors say Manafort violated his plea deal by telling "multiple discernible lies."
They say Manafort told investigators that he spoke with officials before and after they left the Trump administration. But they say a review of his electronic documents shows he had "additional contacts" with the officials.