Man, woman arrested in Buford drug bust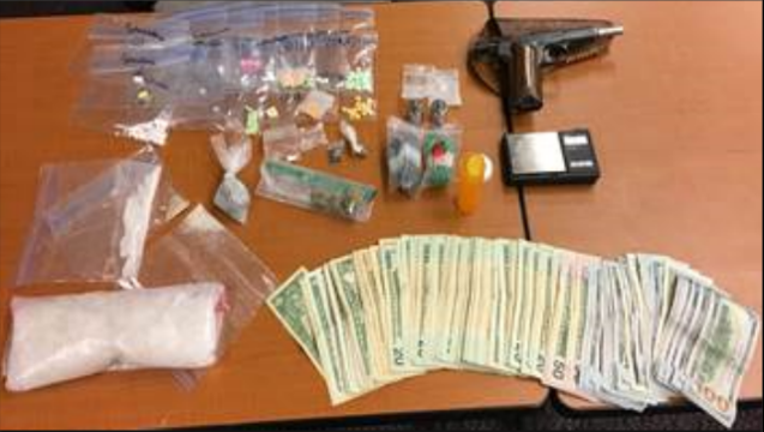 article
HALL COUNTY, Ga. - A man and woman were arrested Tuesday during a multi-agency drug bust in Buford, where authorities seized more than $40,000 worth of drugs, a handgun and thousands in cash.
Jason Lee Watson, 40, of Hoschton, and Meagan Victoria Feaster, 26, of Gainesville, faces several charges including trafficking heroin, possession of heroin with the intent to distribute, trafficking methamphetamine, possession of methamphetamine with the intent to distribute, possession with the intent to distribute of the following; LSD, MDMA, Hydrocodone, Oxycodone, Alprazolam, Suboxone, Clonazepam, Methadone, Amphetamine, Phentermine; possession of marijuana and possession of a firearm during the commission of a felony.
On July 11, police say officers arrested Hoschton and Feaster at a campsite on Lanier Islands Parkway after a joint investigation by the Hall County and the Georgia National Guard task force teams. During the bust, officers seized a number of drugs listed in the above charges, with a street value of $41,800, along with drug paraphernalia and $5,600.
The couple is being held at the Hall County Jail.
SEE ALSO: Senoia couple charged with injuring 4-month-old baby