Man, police K9 injured during shootout in Gwinnett County neighborhood
GWINNETT COUNTY, Ga. - A Gwinnett County police K9 and a suspect are injured following a shootout with police late Monday night.
The Gwinnett County Police Department tells FOX 5 that around 10:20 p.m., officers went to a Pine Lane neighborhood off Braselton Highway after reports of a domestic incident in which a man threatened a woman with a handgun.
When officers got to the scene, the armed man had already fled the home. 
K9 officers and the department's Aviation Unit tracked the man down to a wooded area near the home. Officials say when officers approached, the man fired at least one shot, hitting a police dog.
Police identified the K9 as Kai, a 2-year-old Belgian Malinois. They said Kai is in stable condition after being shot multiple times. 
After the shooting, an officer returned fire, hitting the man.
Medics rushed the man to a nearby hospital for treatment. The K9 officer has been taken to a local animal hospital.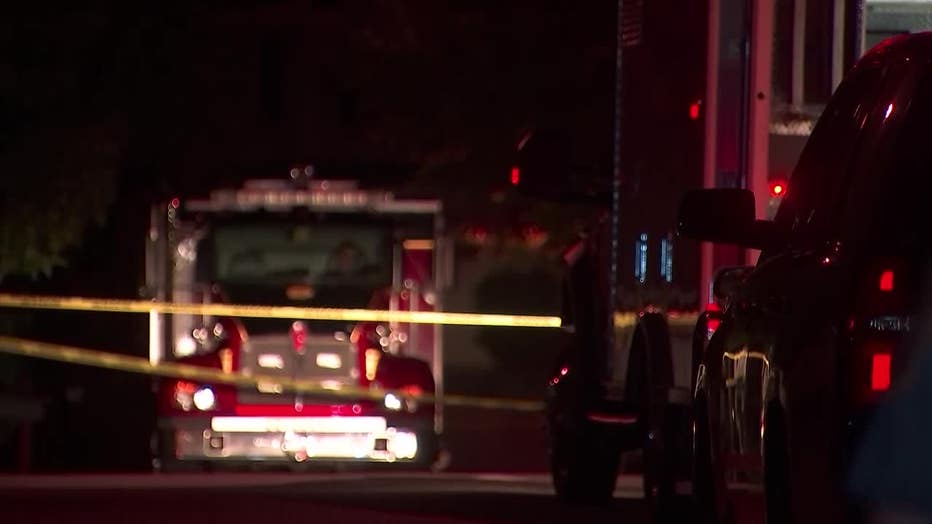 Investigators have not released the identity of the male suspect.
Officials have contacted the Georgia Bureau of Investigation to take over investigating the officer-involved shooting aspect of the case.
If you have any information that could help with the investigation, please call Gwinnett County detectives at 770-513-5300 or Crime Stoppers at 404-577-TIPS (8477).