Man offers up his dog-hating girlfriend on Craigslist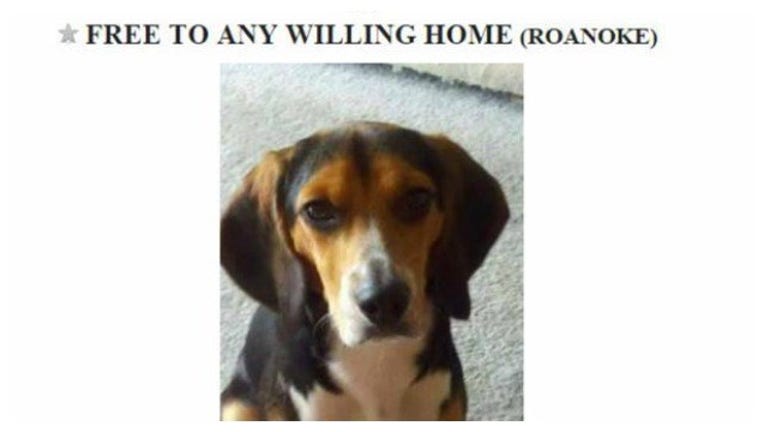 article
(FOX News) Faced with the "it's me or the dog" decision, a Virginia man chose his beagle.
The unidentified Roanoke man posted a picture on Craigslist of his adorable dog, Molly, but the hilarious ad made clear that it was his girlfriend who was being advertised.
Under the title, "Free to Any Willing Home," the man said that his girlfriend doesn't like Molly, so "I have to rehome her."
"She is a purebred from a wealthy area and I have had her 4 years. She likes to play games. Not totally trained. Has long hair so she's a little high maintenance, especially the nails, but she loves having them done," he wrote.
And on he went...
"Stays up all night night yapping but sleeps while I work. Only eats the best, most expensive food. Will NEVER greet you at the door after a long day or give you unconditional love when you're down. Does not bite but she can be mean as hell!"
At the end of the post, the man seems to be saying farewell to his 30-year-old girlfriend for good, describing her as "selfish, wicked and gold-digging."
Ouch!
Check out the "Fox and Friends" reaction in the clip above.
APP USERS: Click here to watch video and view photos.