Man caught on camera breaking into two Norcross businesses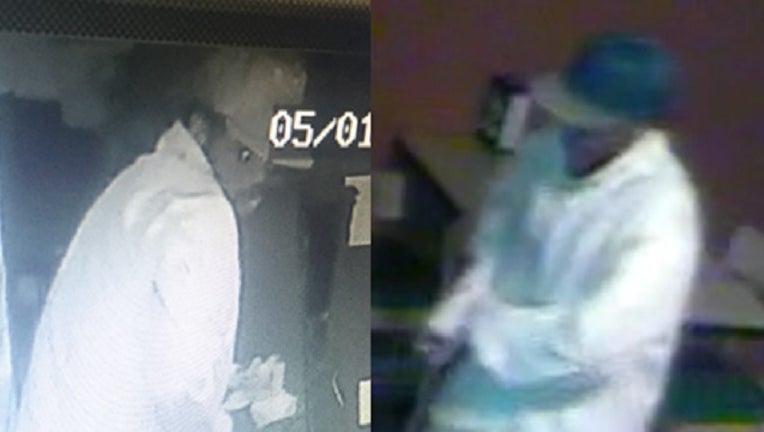 NORCROSS, Ga. - Gwinnett County Police are investigating a pair of burglaries which happened in a small gas station strip mall.
Police said the incidents occurred May 1 at a restaurant and convenience store at the Chevron plaza located in the 6700 block of Dawson Boulevard. Surveillance footage captured the suspect around 5 a.m. smashing the glass doors of before entering each.
Police said the man went for the cash registers at each location. Investigators said he only made off with $600 cash from the store and walked out empty handed from the restaurant.
The suspect is described as being between 5 feet, 6 inches and 6 feet tall with a thin beard. Investigators believe he weighed between 170 and 180 pounds.
Anyone with information can call the Gwinnett County Police or Atlanta Crime Stoppers.