Man asks for help in finding owner of lost American Flag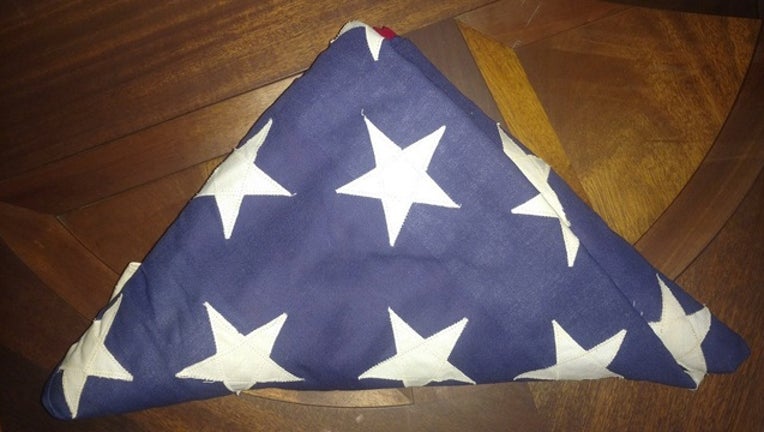 article
ATLANTA - A Cartersville man is asking for help in finding the person who lost their folded American Flag on an entrance ramp to Internet 85 in Atlanta.
App users: View full article here
Shawn Cochran posted a picture of the flag and details to Facebook last week, and it has been shared hundreds of times.
Cochran told FOX 5, "We can use all the help we can get in order to find the owner and get the flag back home."
He says on September 21 he was near Clairmont Road when he saw the flag fall from the top of the vehicle in front of him entering the I-85 South ramp.
Cochran stopped to grab the flag, but could not catch up to them to return it. He is asking for help in finding the flag's owner.